Given the complexity (not to mention the cost) of modern wedding planning it comes as no surprise that many couples often leave the buying of wedding rings to the last minute. However it is important to remember that you will wear this ring for the rest of your life so a little forethought can go a long way to ensure you are happy with the result for a very long time to come! By following the guide below you will have a framework for collecting the thoughts and ideas necessary in order to buy and enjoy the perfect wedding ring.


(Wedding rings are a very important, and often overlooked, purchase)
Budget
When people begin the process of costing out their wedding it can be easy to overlook the purchase of the two wedding rings, the very symbols of the forthcoming matrimony. Wedding bands in general are not as expensive as engagement rings but the range and quality available is just as vast and potentially bewildering. Simple metal rings, in 18 carat gold, platinum or palladium start from as little as £300 but intricate, diamond and/or coloured gem encrusted creations can set you back many tens (or even hundreds) or thousands of pounds! Think about your budget carefully and remember the mantra that simpler equals cheaper.
(Simple designs are often the best)
Choose together
It is well worth making the wedding ring decision a joint venture. It may be an idea to pencil in a weekend when you are both free to dedicate to this important task. Some handy homework can be done online, where you can find much more choice and better value than traditional high street jewellers. This also enables you to easily compare and contrast different designs, to find you perfect match. Consider whether you want an elaborate or more minimalist design and remember that the two rings do not have to match one another.
(It is important to find designs you both like)
Decide from the comfort of your own home
Traipsing around endless jewellery shops for the perfect ring can be a tiresome business so let Google do all of the hard work for you! Some specialist hybrid e-commerce websites, such as the London Diamond & Emerald Exchange (
https://londonde.com/
) combine the ease of 'click & buy' with the advice of friendly consultants available over the phone, by email or face to face if your prefer.
(There's no need to leave the comfort of your own sofa!)
Think about the type and size of ring
Wedding rings come in a vast array of different shapes, types and sizes. The bride may wish to consider a band that fits snugly under her engagement ring (and this consideration will also be a factor when choosing the engagement ring). The groom may wish to think about metal type and avoid any clash with his cygnet ring or any other piece of existing jewellery he wears. Some people find the ring can cause a little irritation for the first few days or weeks after they start to wear it so to prevent this consider wearing a small wax mould for a short time before the wedding to prepare your finger for its new companion. This may also give the groom an idea of what type of ring he would prefer and how comfortable it may eventually be. Bespoke designs can often aid in this process and a good jeweller can mould a ring very precisely to fit the intended wearer. They can also assist with bespoke alterations to existing pieces if, for example, you have a family heirloom ring you wish to re-size or re-shape.
(Ring sizers can be bought easily and cheaply online)
Consider the metal type
Yellow gold was the traditional metal of choice for wedding rings but in modern times the range of possibilities has exploded. It is recommended for the bride to choose a metal that matches her engagement ring but for a groom it can be more practical to choose something a bit more robust. The main metal types include rose gold, white gold, green gold, yellow gold, platinum and palladium. When selecting a gold ring, always choose one that is 18 carat (20 and 24 carat are too soft and 14 carat and below can tarnish over time). With platinum and palladium opt for 950, that is 95% precious metal alloyed with another metal (see our earlier article:
The art and science of jewellery manufacture
). Although prices do differ slightly between metal types, they do not make a massive difference to the overall cost of a wedding ring.
(The precious metals: yellow / white / green / rose gold, platinum or palladium)
Always buy something that fits comfortably
Remember that although most rings can be re-sized after manufacture, this is not true of all bands. Some very ornate designs contain so many small diamond or gemstone 'pointers' that it is impossible to significantly re-size the ring once it is manufactured. Most people's ring size changes slightly throughout their life so this can be something that is worth considering. Most simple rings can be resized very easily and very cheaply.
(Resizing a ring at a later date is usually, but not always, possible)
Never leave it until the last minute
Bear in mind the fact that many bespoke rings take approximately 4-5 weeks to manufacture from scratch (sometimes longer during the peak Christmas shopping season) so allow plenty of time before your big day!
(This is one thing you definitely shouldn't rely on lastminute.com for!)
Make sure it's right for you
You'll be wearing it for a long time, so always take good advice from a reputable jeweller and compare different options before buying.
(Always take advice from an experienced jeweller)
Insurance
Always insure wedding rings, engagement rings and high value pieces of jewellery. This can be done either on your home contents insurance or (for particularly expensive pieces) you may wish to use the services of a specialist insurance company or broker. One of the most well known of such firms in the industry is T.H. March Limited, who have provided specialist jewellery insurance since 1887.
(T.H. March have built a reputation for jewellery insurance excellence)
Don't forget the rings on your wedding day
Always consider who will be looking after the rings and presenting them at the ceremony itself. Tradition has it that the Best Man is usually responsible for this duty but if you use a young Page Boy always make sure he is properly supervised so that you can relax and enjoy the service!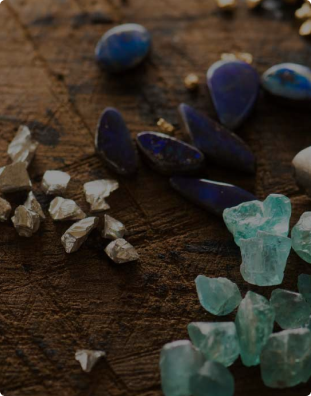 Featured / seasonal collection banner
RESPONSIBLY SOURCED.
BEAUTIFULLY CRAFTED.
SHOP NOW
Featured products
Featured products