(A handmade emerald ring recently created by LDE: coloured gem jewellery is increasingly popular)
Are diamonds still a girl's best friend? It may surprise you that right up until the early twentieth century around 50% of engagement rings featured coloured gems and 50% diamonds. This only changed with the intervention of De Beers, who sought to dominate the diamond market by promoting it on a vast scale around the world. They were so successful in achieving this that by the end of the century diamonds accounted for more than 95% of the market. In the twenty-first century we are seeing this trend reverse and the coloured gem market share expand. Gemfields, often referred to as the "De Beers" of coloured gems, have been an important factor in this shift. Gemfields purchased the 175 year old Fabergé brand in 2012 for $142 million dollars and they have subsequently launched a bedazzling array of coloured gem engagement rings and jewellery. Christened the "Three Colours of Love," in a nod to the 'big three' coloured stones (ruby, sapphire & emerald), the Fabergé collection features engagement rings and wedding bands in rose or white gold, furnished with rubies, sapphires or emeralds. Set in fluted gold, each ring contains an additional coloured gemstone, set out of sight but in permanent contact with the wearer. This is said to be a physical expression of the undying love between the recipient and their partner and it is a unique feature of Fabergé coloured stone rings.
(Fabergé, among others, have seen sizeable growth in emerald, sapphire & ruby engagement rings)
In order to promote and advertise the new range Fabergé launched their "#SayYesInColour" campaign, which encourages couples to share their stories via social media, clearly demonstrating that they are targeting the younger, more tech-savvy Millennial generation. Through this medium they are emphasising the "spirituality of emeralds, passion of rubies and sincerity of sapphires" by publicising the emotional response to each example. The trend for couples to veer away from generic white diamond engagement rings towards coloured stones was described recently by London-based jewellery insider Georgina Boyce: "I think women are beginning to wear jewellery more as a fashion statement than they did previously," "the recent wave of more accessible fine jewellers means that women can enjoy wearing fine jewellery at a younger age and as they become more educated on gemmology, their approach becomes more daring. Often by the time it comes to getting an engagement ring, they have certain styles, stones and colours that they covet." Many have put this shift in fashion down to the increasing consumer desire to own something that is totally unique. This has most clearly manifested itself in the rising trend towards bespoke jewellery and bespoke engagement rings in particular, which now account for almost half of all engagement ring sales in the UK and elsewhere.
(A recent example of rare green sapphire set into a hand engraved 18K gold band to order by LDE)
Another interesting phenomenon is the fact that coloured stones are particularly popular for second time marriages and this is thought to be attributable to a desire to purchase something totally different from the first ring. Although it is true to say the coloured stone market is predominantly centred upon emerald, ruby and sapphire, some more exotic coloured gems are starting to make more of an impact. Beautiful Brazilian Paraiba tourmaline rings are becoming increasingly popular, as are green sapphire, spinel, morganite, amethyst, alexandrite, pink sapphire, golden beryl and many more. The range of hues and colours opened up by this ever expanding spectrum of gemstones allows designers and craftspeople to express the personality of both the end wearer and his or her partner. There are also interesting financial incentives for purchasing coloured gemstone engagement rings, as their price point is, in many cases, below that of diamonds. Having said this it is however important to note that some high end Colombian emeralds, Mogok (Burmese) rubies and Kashmir sapphires can fetch many tens of thousands of dollars per carat, often placing them at a substantial premium to many diamonds. Another key advantage that coloured gems possess over diamonds lies in the density of the stones. Diamonds are to be found at 10 on the (1-10) Mohs scale of mineral hardness and are consequently up to 30% denser than emeralds (@ 7.5), resulting in the physical dimensions of an emerald being significantly larger per carat.
(A pair of fine Muzo emeralds in natural sunlight)


When it comes to choosing a coloured gemstone for a ring, there are some important factors to consider. Firstly, and perhaps most intuitively, which colour reflects you most accurately? Unlike diamonds, many coloured stones are naturally included and it is so often the colour saturation and tone that determines the popularity (and hence the price) of the gem. Consider whether you want a bold centre stone, where the stone's the 'star,' or a more intricate band, possibly containing numerous small (pointer) stones in pavé and/or halo settings. Size matters: a lady with a more petit hand may not suit an enormous rock and very large settings can cause practicality issues with day to day life. It is also worth considering whether your partner has a stone that is of particular interest to them. This could take the form of a birthstone or a gem that has particular sentimental value or attachment. If there is a family heirloom engagement ring, it may be worth remounting, resetting or adjusting this existing piece to meet your current tastes. You will be amazed how easy it is to breath fresh life into an antique piece of jewellery with a redesign and/or the addition of new stones. Finally, and most importantly, have fun with whatever stone(s), setting and design you choose for that most important of gifts!


(A beautiful Colombian emerald can make the ideal centrepiece)
Here is a list of the generally recognised birthstones, to give you some food for thought:
For more information and to view our vast range of coloured stones visit our website
londonde.com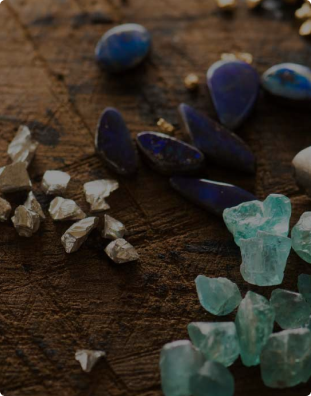 Featured / seasonal collection banner
RESPONSIBLY SOURCED.
BEAUTIFULLY CRAFTED.
SHOP NOW
Featured products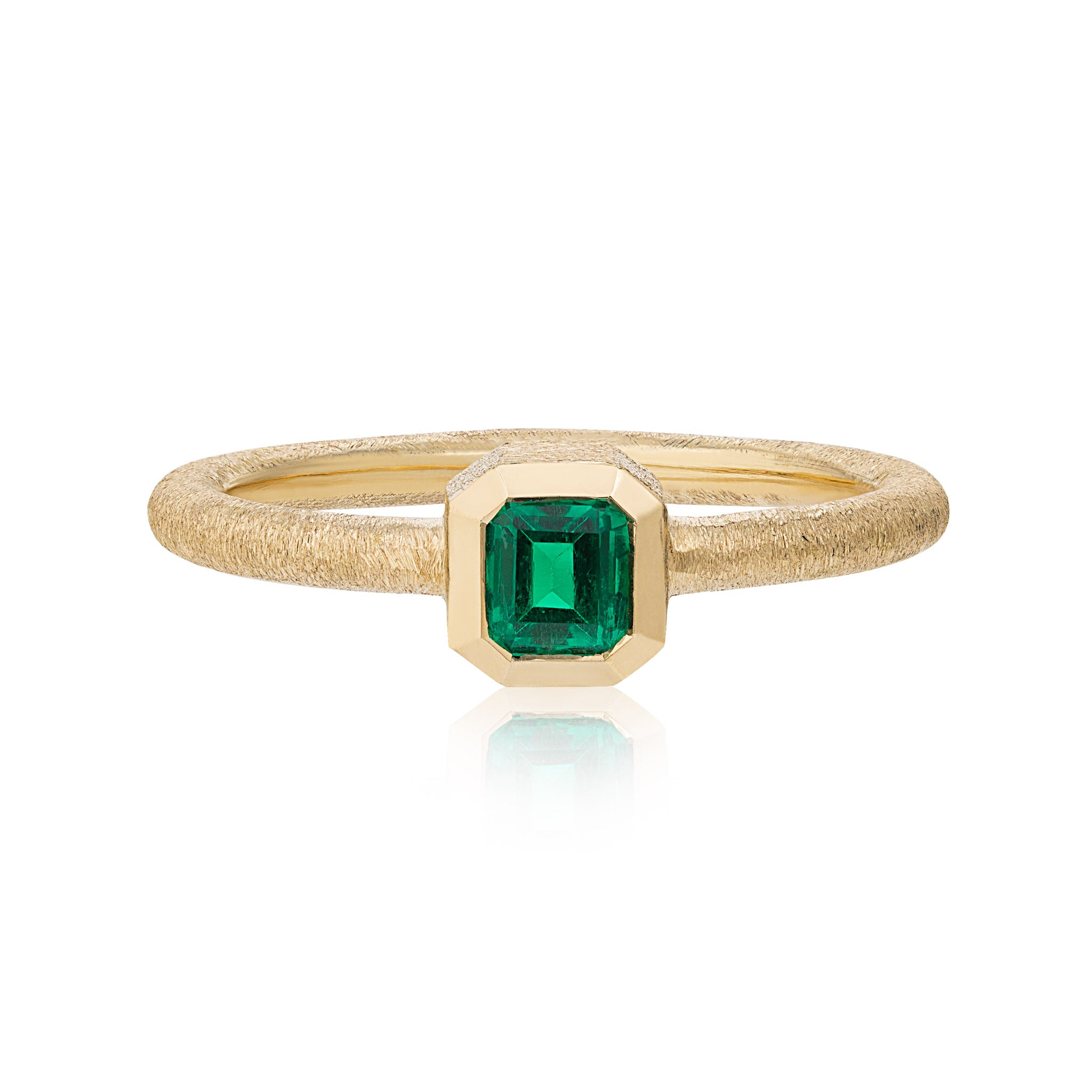 Featured products