(An example of a unique four stone custom made ring designed by LDE for a bespoke customer)
Bespoke engagement rings have never been more popular and now account for almost half of all those sold, both in the UK and elsewhere. More and more couples are now looking for a unique, one-of-a- kind, showstopper to symbolise their love and display it to the rest of the world. Choosing to become involved in the design process actually makes comparatively little difference to the overall price of an engagement ring, if purchased from the right source, and it gives that ultimate degree of individuality. Clearly when embarking upon bespoke ring design the starting point must be your budget and it is important to be clear on this so that the jeweller can create a realistic design from the outset. A good jeweller and gem dealer can source a wide variety of stones in order to accommodate any taste, style or budget. Most companies in the main jewellery and gem districts, including London's Hatton Garden, Birmingham's Jewellery Quarter, Tel Aviv's Ramat Gan and New York's 8th Avenue, understand diamonds well but they are much less familiar with coloured gemstones.
(Emeralds often work extremely well when complimented by diamonds on the flanks)
When to start your search?
The short answer is as soon as possible! Set the ball rolling by having a look at the jeweller's website and then contact them by phone or email. From this early introduction stage it is possible to begin to discern the right company for you. Explain to him or her exactly what you are looking for and ensure you are dealing with a jeweller that creates truly bespoke jewellery, rather than cast pieces. Many jewellers in London, and other big cities, give the impression they manufacture locally but may actually outsource to China or elsewhere so be sure to confirm that their work is hand made in the city you are in. At this point it is worth explaining what you require from the jeweller; are you looking for a brand new piece designed from scratch or are you breathing new life into an old family heirloom? It is important to remember that it may take up to a couple of weeks to create a very intricate piece, although most can be made in under a week, and in fact alarm bells should sound you are told it will take substantially longer than that, as outsourcing may be involved!


(Inspired by a £35K Harry Winston design, this piece was hand crafted by LDE for £10K)


The personal touch is very important so, wherever possible, always try to meet your jeweller face to face. If this cannot be achieved, make full use of technology to discuss your ideas by Skype, email and phone and ask for CAD (Computer Aided Design) images before you proceed to the creation phase. Put your ideas across to them in whatever way suits you best, this may include sending images of a similar piece from social media or the internet, hand drawn sketches or photographs of other jewellery you are trying to match. It is important to include a full verbal description of what you are after, don't just rely on images, designs and sketches. You need to convey what you are looking for in terms of style, likes, dislikes, inspiration and practicality etc. Your loved one will potentially be wearing the piece every day for the rest of his or her life so it is important to consider the comfort and fit as much as the aesthetics.
(An idyllic Greek honeymoon: A diamond engagement & wedding ring combo handmade by LDE)
How to keep it a surprise?
Traditionally the groom-to-be would choose the ring on behalf of his future bride and present it to her in a romantic proposal setting. Whilst many couples still adhere to this, some have opted to make a joint decision when it comes to choosing a ring design. If you are going for complete surprise it is important to spend some time with the designer discussing not only your budget and ideas but also the lady's style, what other jewellery she wears, what she likes in her wardrobe etc in order to build the complete picture. In this scenario it can help to show the designer a picture of the lady in various examples of her favourite outfits, in order to gauge approximate ring size and tastes. It can pay to speak to her close friends and family (once sworn to secrecy) in order to get a full insight into her fashion. If she wears a ring on the fourth finger of her right hand, see if you can measure this as a template (but remember it will not give you the exact size as every finger is a slightly different size).
(Be bold & different – an example of a rare & beautiful green sapphire set in 18K yellow gold by LDE)
What stone(s)?
Time for the $64,000 question! Prior to the early 20th century, roughly half of all engagement rings contained coloured stones and the remainder diamonds. In the twentieth century, with the intervention of De Beers, that shifted to almost 95% diamond. However, this trend is now reversing in the 21st century and coloured stones are back in a big way! Instead of diamond, consider either the big three coloured stones (ruby, sapphire or emerald) or some of the less common ones, including aquamarine, spinel and Paraiba tourmaline. Coloured stones are also increasing in value at a faster pace than diamonds so you may find that 5, 10 or 20 years from now you own a beautiful engagement ring that would be out of the reach of anyone bar those on exceptionally high incomes!
(A beautiful deep green Colombian Muzo emerald, elegantly protected by a diamond halo)
When it comes to practicality, the hardness of the stone is a consideration. On the 1-10 Mohs scale of hardness, diamond stands at the maximum 10, corundum (sapphire and ruby) at 9 and emerald at 7.5. It is worth considering the fact that sapphire comes in a variety of colours (including green, pink and yellow, in addition to blue) and in fact many vibrant non-blue shades are increasingly popular. A popular combination very much in vogue at present is that of yellow diamonds and sapphires, which can be set in yellow gold to stunning effect!
 (Simplicity at its best – a very high quality LDE stone set in a minimalist platinum band)
Final considerations?
Inspiration can come from many different avenues: search online; on social media; in magazines and shop windows for great ideas. Consider minimalist, modern, traditional, antique and art deco inspired designs. Don't be afraid of colour, monochrome or the two in combination and experiment with different ideas. Everyone in the world has uniquely proportioned fingers so it is worth factoring this in with your ring design. In general, shorter and wider fingers lend themselves to a slim band with a larger head. Conversely, long slim fingers can carry off wider bands far more easily but always allow enough room for comfort and the regular small changes in size that your fingers experience in everyday life.
(After all of the careful planning and consideration comes the big day!)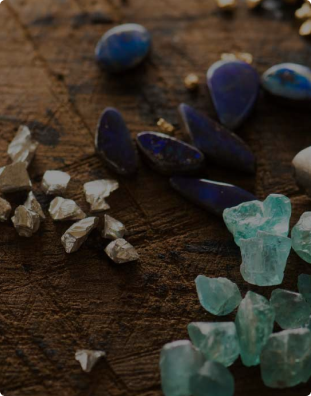 Featured / seasonal collection banner
RESPONSIBLY SOURCED.
BEAUTIFULLY CRAFTED.
SHOP NOW
Featured products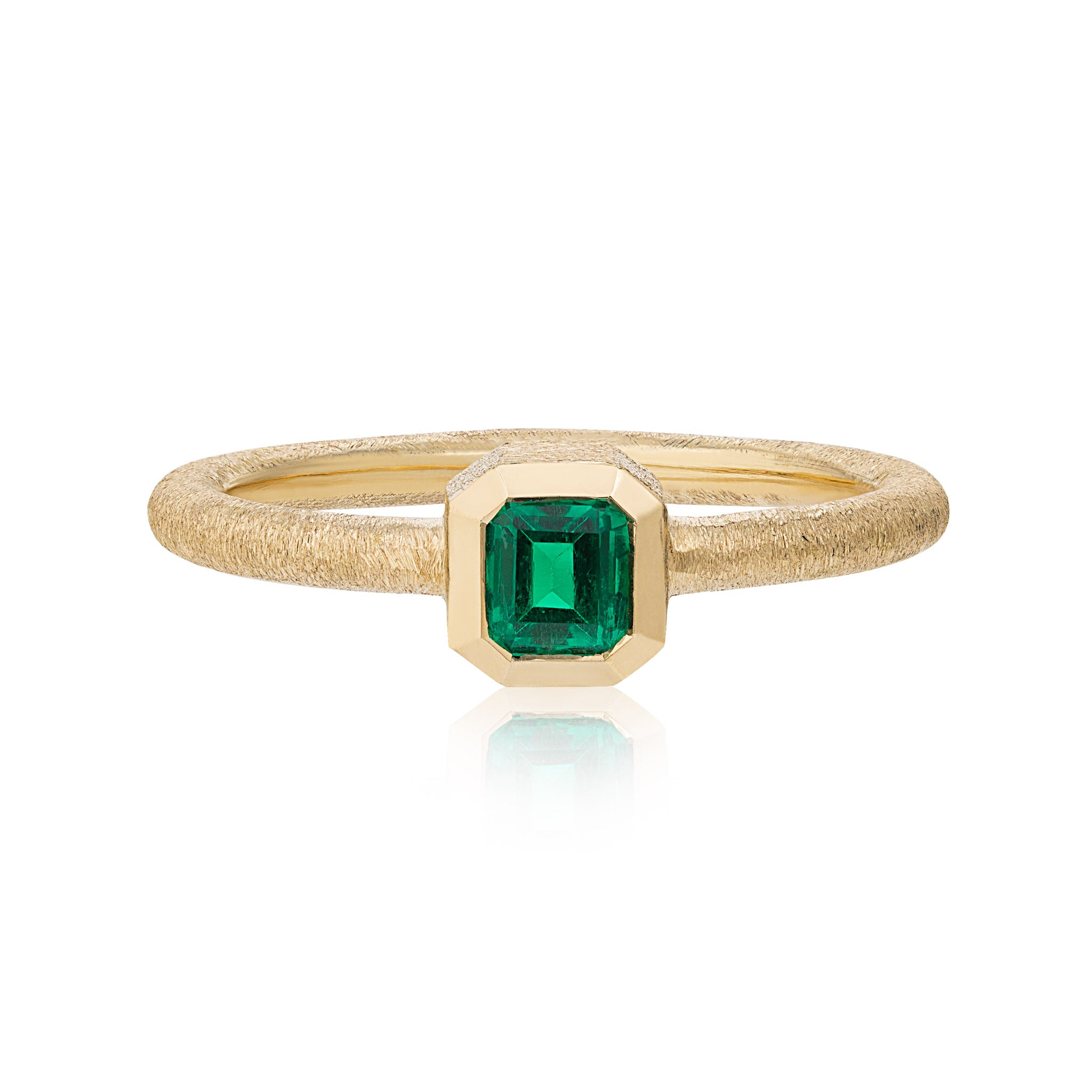 Featured products