American Golden Topaz
At a staggering 22,892 carats (4.58 KG), this stone holds the record as the largest polished yellow topaz gem in the world and one of the largest faceted gems of any kind. In all it has 172 facets (flat-faced cuts that aid the reflection of light) and it was cut from a rough stone that was 11.8 KG. It was discovered in Minas Gerais, Brazil and took more than 2 years to cut and polish. In 1988 it was donated to the Smithsonian Institute and it has been displayed at the National Museum of Natural History in Washington D.C. ever since. It has never been auctioned or sold so it's value remains unknown.
Bahia Emerald
The Bahia Emerald holds the accolade of the largest single shard emerald ever discovered. It consists of crystal cylinders, embedded in a host rock that is the equivalent of 1.9 million carats. There is much disagreement as to its true value but estimates range between $500 million - $1 billion USD, potentially making it the most valuable gem in the world. Its name comes for its area of origin, Bahia State, Brazil, where it was discovered in 2001. It was smuggled across the Caribbean to New Orleans and, after being submerged under 3 metres of water for over 2 months in the aftermath of Hurricane Katrina, it was eventually rescued and ended up in the custody of the LA Sheriff's Department. At one stage the emerald was even linked to disgraced financier Bernie Madoff and its current ownership is disputed between 8 claimants in an ongoing California lawsuit.
Neelanjali Ruby
This ruby is the largest in the world to feature a 'double-star' 12 point asterism, that is one that is visible from both sides of the stone. It is an eye watering 1,370 carats (0.274 KG) and it entered the Guinness Book of World Records as soon as it's existence was announced in 1988. When the current owner, Mr G. Vidyaraj, inherited the stone it was covered in layers of soot and grime because of an ancient superstition that it was cursed! Little is known about the true provenance of this stone, including its exact colour and clarity but Mr Vidyaraj claims it hails from the Vijayanagar Empire, from whom he himself is descended. The estimated value of this amazing gem is in the order of $100 million USD.
Golden Jubilee Diamond
This is over 545 carats (0.109 KG), in its cut and polished state, and it was discovered at the Premier mine in South Africa in 1985. It is one of the largest diamonds ever mined but it was initially dismissed as a low value brown stone. It was recorded in the mine log as simply the large "unnamed brown." Once it was polished it was discovered that it was a deep yellow-brown and it went on to be purchased by a group of investors in Thailand who eventually donated it to the King's crown jewel collection for his Golden Jubilee. It is estimated to be worth around $12 million USD.
Smithsonian Alexandrite
As with most alexandrite, the Smithsonian gem is red and green in colour and weighs 65.08 carats. A mixed cushion cut, discovered in Sri Lanka, it is one of the rarest and most valuable gems in the world. There is some dispute as to whether it is the largest Alexandrite ever produced, with other claimants featuring in the Guinness Book of Records, however most international gemmological authorities still recognise it as being the largest.
De Beers Diamond
The De Beers Diamond holds the curious distinction of being the largest ever diamond to have gone missing! It was mined in Kimberly, South Africa, in 1888 as a 428 carat rough stone, later cut to a pale yellow, cushion cut of 234.65 carats but unknown clarity. Today it is thought to be the eighth-largest faceted diamond on earth. In 1928 Cartier famously crafted it as the centrepiece of the Patiala Necklace for Bhupinder Singh of Patiala, Maharaja of the Princely State of Patiala, in the era of the British Raj in India. At almost 1,000 carats (including the De Beers Diamond), it contained nearly 3,000 precious gems and is thought to be one the most valuable jewellery creations every made. After the second world war a great mystery surrounding the necklace, and it's huge centre stone, ensued. In 1948 the whole piece disappeared, only to reappear at an auction at Sotheby's in Geneva, where it received a bid of $3.16 million but fell short of its reserve and was withdrawn. In 1998 part of the necklace was discovered in a second hand jewellery shop in London but all of the large gemstones were, and still are, missing.
Blue Giant of the Orient
Discovered near Adams Peak, Ceylon (Sri Lanka) in 1907, this stone holds the record as the world's largest faceted blue sapphire at over 466 carats. It is a cushion cut, intense medium blue sapphire, with full colour saturation and it has a strong orange-red fluorescence under UV light. Shortly after its discovery it was sold to an anonymous American collector for £7,000 and it disappeared from sight for almost a century before turning up at Christie's Magnificent Jewels sale in Geneva in 2004. Surprisingly it never sold but it was eventually sold privately for the remarkably low price of $1 million.
Graff Pink Diamond
One of the most valuable gems ever sold at auction, the Graff Pink was originally purchased by famous American jeweller Harry Winston from an unknown collector in the 1950s. Graded by the GIA (Gemmological Institute of America) as a 24.78 carat, fancy intense pink, round rectangular cut stone, it was described by Harry Winston himself as "one of the greatest diamonds ever discovered." Winston sold the stone on in the late 1950s to another collector who owned it until 2010, when it was auctioned by Sotheby's in Geneva for $46 million. The buyer was none other than Laurence Graff, owner of Graff Diamonds, who christened it with its current name. In addition to its beauty and physical characteristics, part if its present day value lies in its intricate connections with heavyweights of the jewellery and gemstone industry, past and present. 
Olympic Australis
This is the largest and most valuable opal in the world, weighing 17,000 carats and assessed as 99% gem quality. It was discovered in the Eight-Mile opal field in South Australia in 1956, and derived its name from the Olympic Games that were being held in Melbourne at the time it was found. It is estimated that around 6,000 carats could be cut from the rough stone but it has been decided by its owners in Melbourne to keep it in its natural state. It was valued in 2005 at $2.5 million AUD. 
Strawn-Wagner Diamond
Discovered in Pike County, Arkansas, USA in 1990, this diamond may seem unremarkable at a mere 1.09 carats, having been cut and polished from 3.09 carats of rough. However its significance comes to the fore when you consider that the GIA gave it a perfect AGS grade of 0/0/0, the first time in history such a score had been achieved. AGS Director Peter Yantzer stated that this was a "one-in-a-billion discovery," emphasising why it deserves its place on this list!
The Enigma Diamond: 555.55 Carats of Black Space Magic
'The most beautiful diamond in the world' – the largest D-colour flawless diamond ever sold
One for the history books: ALROSA discovers Russia's largest coloured diamond ever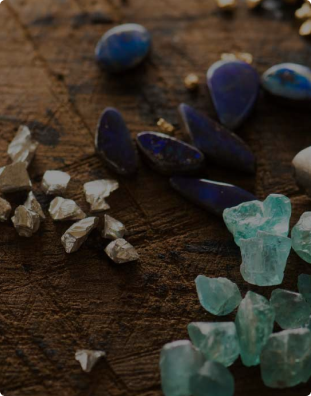 Featured / seasonal collection banner
RESPONSIBLY SOURCED.
BEAUTIFULLY CRAFTED.
SHOP NOW
Featured products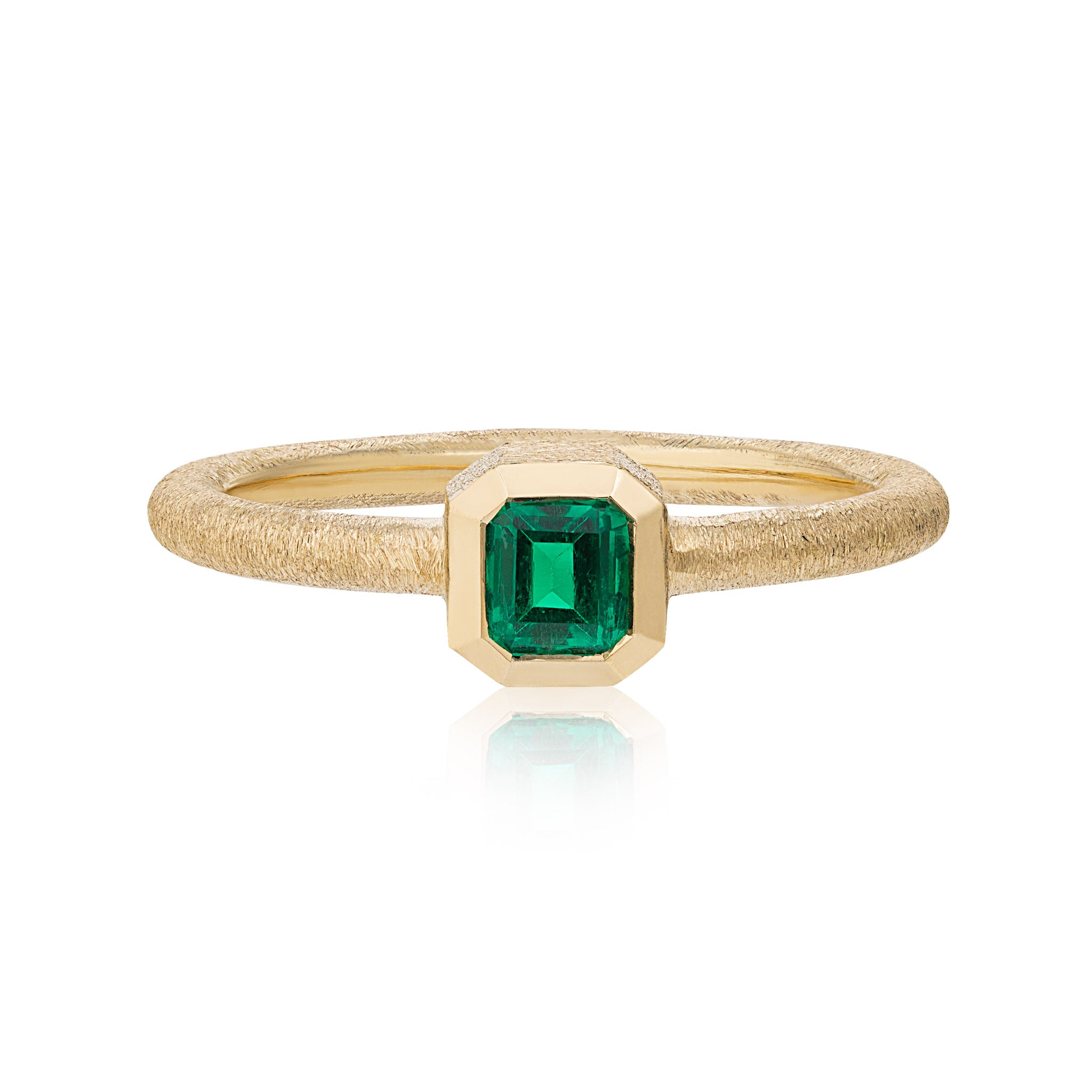 Featured products