Situated on the edge of the historic old City of London, Hatton Garden has been at the centre of the gem and jewellery trade in London since the middle ages. London traditionally had streets, or quarters, dedicated to types of business or trades and Hatton Garden is one such surviving example. The name is derived from the garden of Ely Place, the official residence of the Bishop of Ely, an appointment granted to Sir Christopher Hatton by Queen Elizabeth I in 1581. Curiously the rent required of Hatton was a mere £10 per year, ten loads of hay and a rose at midsummer! He went on to become Lord Chancellor in 1587 but his fine house and gardens were sold in the mid seventeenth century to make way for a housing development. Interestingly not all of Hatton Gardens' famous occupants were famed for the gem and jewellery trade. At number 57, near the top of the 'Garden,' you can see the plaque for Sir Hiram Maxim, designer of the first self-loading machinegun in 1881 and by the junction with St Cross Street once lived the cinema pioneer Robert Paul. Another gruesome tale relates to the unfortunate fate of Lady Elizabeth Hatton, who was brutally stabbed in 1626 and left on the street with her still beating heart lying outside her chest! This incident lead to the naming of the 'Bleeding Heart Yard' off Greville Street, now home to the Bleeding Heart restaurant, serving cordon bleu French cuisine.


(The roads around Hatton Garden inspired Charles Dickens when he was writing Oliver Twist)
Today more than 300 jewellery businesses trade in Hatton Garden, including more than 55 shops, making it the most intense agglomeration of jewellery retailers in the UK. Among these are some true giants of the industry, including the world renowned De Beers Group until April 2016, the conglomerate that has dominated the diamond market for over a century. In more recent times a number of media, publishing and creative enterprises have set up in this area, including Blinkbox and Grey Advertising. Hatton Garden has a hidden subterranean world of vaults, tunnels, offices and workshops beneath its streets. In 2015 one such, the Hatton Garden Safe Deposit Company, was famously broken into by thieves with heavy drilling equipment. The surrounding area was once an inspiration for the criminalised slums portrayed by Charles Dickens in Oliver Twist but it has undergone a rapid process of gentrification in recent decades. Adjacent streets, such as Hatton Place and Saffron Hill now contain numerous blocks of luxury housing, including Da Vinci House in the former "Punch Magazine" print factory and the distinctive Ziggurat Building. These are a far cry from the their Dickensian forebears!
Deriving its name from the earlier opulent residence, Ely Place, just off Hatton Garden, contains St Etheldreda's Church - thought to be the oldest Roman Catholic church in England and one of only two remaining buildings in London that were built under the reign of Edward I. In the nineteenth century Johnson Matthey founded their gold and platinum business and to this day a number of gold and platinum merchants can still be found in this area. In the late 1800s the Kimberley diamond rush, fuelled by rapid developments in the South African diamond mining areas re-energised Hatton Garden and formed the catalyst for its modern day prosperity. Rising real incomes throughout much of the next century provided Hatton Garden with a steady customer base of retail jewellery buyers and in 1962 Lawrance Graff, of Graff Diamonds, opened his first shop in Hatton Garden. In the twenty first century, however, the area has been struggling with a number of new challenges, many of which would have been quite alien to the Victorian era jewellers.
As with many old institutions, Hatton Garden and its eclectic ensemble of stalwarts have been slow to adapt to the changing world in which we now live. It is quite remarkable to note that some of the retailers in the Garden do not even have a website! As we have explored in earlier articles, consumer tastes, behaviours, needs and wants have shifted in the digital age and the rise of the purchasing power of the up and coming 'millennials' is having a profound effect on how modern luxury retail brands engage with their target market. The growth of ecommerce, digital and social media channels presents both an opportunity and a challenge to the retailers of Hatton Garden. Take up of high jewellery ecommerce by consumers has been slow and, according to research conducted by forbes.com, only 5% of sales were transacted online in 2015. However, this market share is predicted to double by 2020, within an overall gemstone and jewellery market that is set to grow by more than 30% over the same time frame. Perhaps of more consequence to 'bricks & mortar' jewellers is the fact that a recent Bain & Co study found over two thirds of buyers conducted online research prior to making an in store purchase.
The competitive advantages of the in-store retailers in Hatton Garden is further eroded by rising rents. Some industry experts have suggested that these have risen by more than 50% in the past 10 years and there's no sign of that trend slowing. Given that most of the jewellers in the Garden are very small and do not sell significant volumes, they are inevitably forced to pass on their overheads to their customers. The only way the small players can mitigate this is by selling more items online and by embracing the new channels to market, spreading their costs over a greater volume of sales.
"As with other online retailers, internet-only jewellers can offer cheaper deals as they avoid the overheads associated with running a shop. As well as saving up to 80% of the cost of a diamond, shopping online at certain sites allows buyers to match up the exact combination of the 4Cs that they want." (www.guardian.com)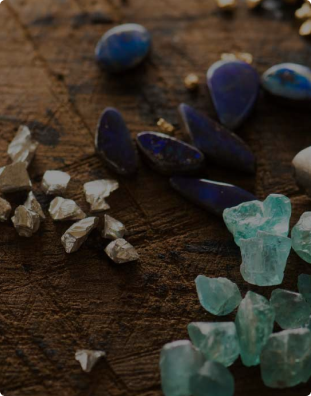 Featured / seasonal collection banner
RESPONSIBLY SOURCED.
BEAUTIFULLY CRAFTED.
SHOP NOW
Featured products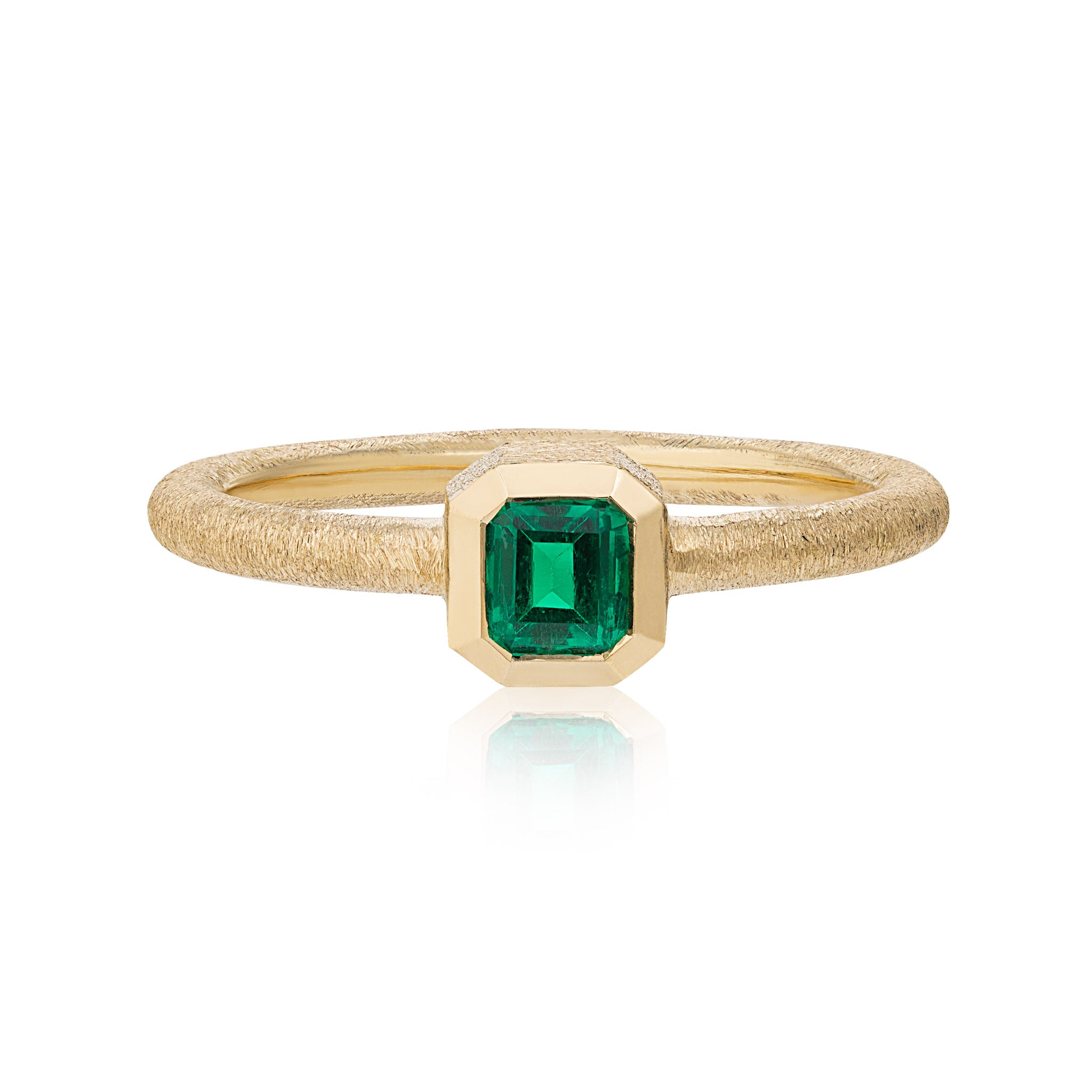 Featured products