(Graff emerald and diamond pieces enjoy an unrivalled status at jewellery's top table)
Laurence Graff has earned the nickname the 'King of Diamonds' or the new Harry Winston as a self made billionaire and one of the most successful jewellers and gem dealers of our age. Graff, a Londoner since birth, has bought and sold some of the most iconic stones in the world over his long and glittering career. He was born in 1938 in Stepney in London's East End to a Jewish family of Russian decent on the paternal and Romanian on the maternal side. His father made suits off the Commercial Road while his mother ran a tobacconist and newsagents. He has just one sibling, a younger brother called Raymond, born in 1947. Graff left school in 1953 at the age of just 15 and took up a job as an apprentice jeweller. In the early days of this employment he found himself conducting chores and menial tasks, such as mopping floors, cleaning toilets and running errands but little in the way of actually jewellery work. As a result, he soon moved on and began an apprenticeship with another jeweller. Initially he was just responsible for cleaning and repairing items but he soon showed his worth and progressed on to creating simple and small pieces before completing his apprenticeship. In the post war years the UK was close to bankruptcy and people did not have much money in their pockets so most of the work for jewellers simply involved renovating old pieces and sprucing them up as much as possible.
(Sultan of Brunei, sports personalities, major stars of television & screen are among the clientele)
Graff developed a keen eye for restoring the long lost lustre of old pieces but shortly after completing his apprenticeship his employer, a Jewish jeweller named Schindler, went bust. It was largely out of necessity that at this point he began to produce and sell his own jewellery pieces to jewellers across the country. This lead him to open his own shop and he began to win contracts to repair and polish jewellery and he started to design his own pieces in his spare time. These resembled the artistic jewellery of the Victorian era and proved to be very popular and so his reputation was born! In 1960 he founded the Graff Diamonds Company Limited in Hatton Garden, the ancient centre of the London jewellery trade. This new venture was an immediate success, such that by 1962 he had opened another two shops. By this time his international reputation was building, especially in the Middle East and he could count the Sultan of Brunei, Hassaanal Bolkiah, who become his lifelong friend and customer. His other celebrity endorsers included Elizabeth Taylor, Oprah Winfrey, Donald Trump, Larry Ellison and Prince Turki bin Abdul Aziz (who once visited the shop and purchased every single available piece in one go).
(Graff's portfolio includes the Delaire Graff Estate, a vast South African fine winery & vineyard)
In 1966 he commissioned the British jewellery designer Robert Thomas to create a diamond to enter into the De Beers Diamond International Awards competition. The ribbon bracelet he created won and by 1974 the dye had been cast for him as a high end jeweller, with a keen eye to cultivate business from the 'new money' that was starting to develop out of the movie, fashion and sports arenas. Graff Diamonds today consists of more than 35 stores across the North America, Europe, the Far East, Africa and the Middle East. In addition to his ownership of the Graf Diamond Company, Graff's extensive portfolio includes properties in Mayfair, London, a polished diamond trade business in Switzerland and an entire diamond mine near Johannesburg, South Africa. He also owns the Delaire Gaff Estate, a fine winery and vineyard in Stellenbosch, South Africa and he possesses one of the world's most extensive, and growing, collections of modern and contemporary art. His other penchant is his collection of vintage cars, which include dozens of Ferraris, Mercedes and Aston Martins. His honours and awards include the OBE (Order of the British Empire), bestowed upon him by Her Majesty the Queen in 2013 in recognition for his services to the jewellery industry.
(Laurence Graff receiving his OBE from HM the Queen at Buckingham Palace in 2013)
Graff has however courted some controversy over the years. A good example of this occurred in 2008 when he bought the world famous Wittelsbach Diamond, formerly part of the Bavarian Crown Jewels, for £16.4 million (almost double the guide price of £9 million) and went on to announce that he had re-cut and polished the stone to improve the colour and renamed it the Wittelsbach-Graff Diamond some two years later. He later revealed that he had done this by commissioning 3 diamond cutters to re-polish the stone to eliminate the tiny chips in order to improve the clarity, resulting in a reduction in size of the diamond from 35.52 carats (7.1 grams) to 31 carats (6.2 grams). His critics dismissed this as cheap attention grabbing behaviour and likened it to trying to make the "Mona Lisa prettier." However some experts, including the eminent gemmologist Richard W. Wise, maintained that the resultant improvements far outweighed any detriment to the stone's provenance. Wise stated that "at a cost of only 4.45 carats the re-cut and renamed 
Wittelsbach-Graff
 Diamond has been raised from a GIA grade of Fancy Deep Grayish Blue to a Fancy Deep Blue. Its clarity grade has been likewise elevated from VS2 to Internally Flawless (IF). This is a substantial upgrade." He went on to say that the "Graff re-cut retained the original double stellate brilliant facet pattern thus retaining the overall look of the original stone." Graff's estimated net worth of over $5 billion makes him by far the wealthiest jeweller in the UK if not the world. In 1962 he married his lifelong partner of French origin, Anne Marie, and they have 3 children.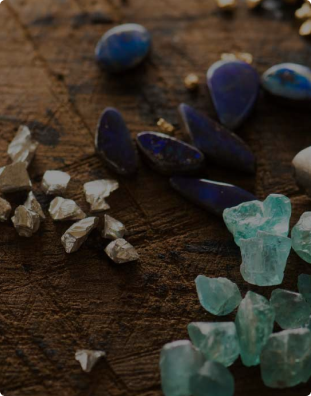 Featured / seasonal collection banner
RESPONSIBLY SOURCED.
BEAUTIFULLY CRAFTED.
SHOP NOW
Featured products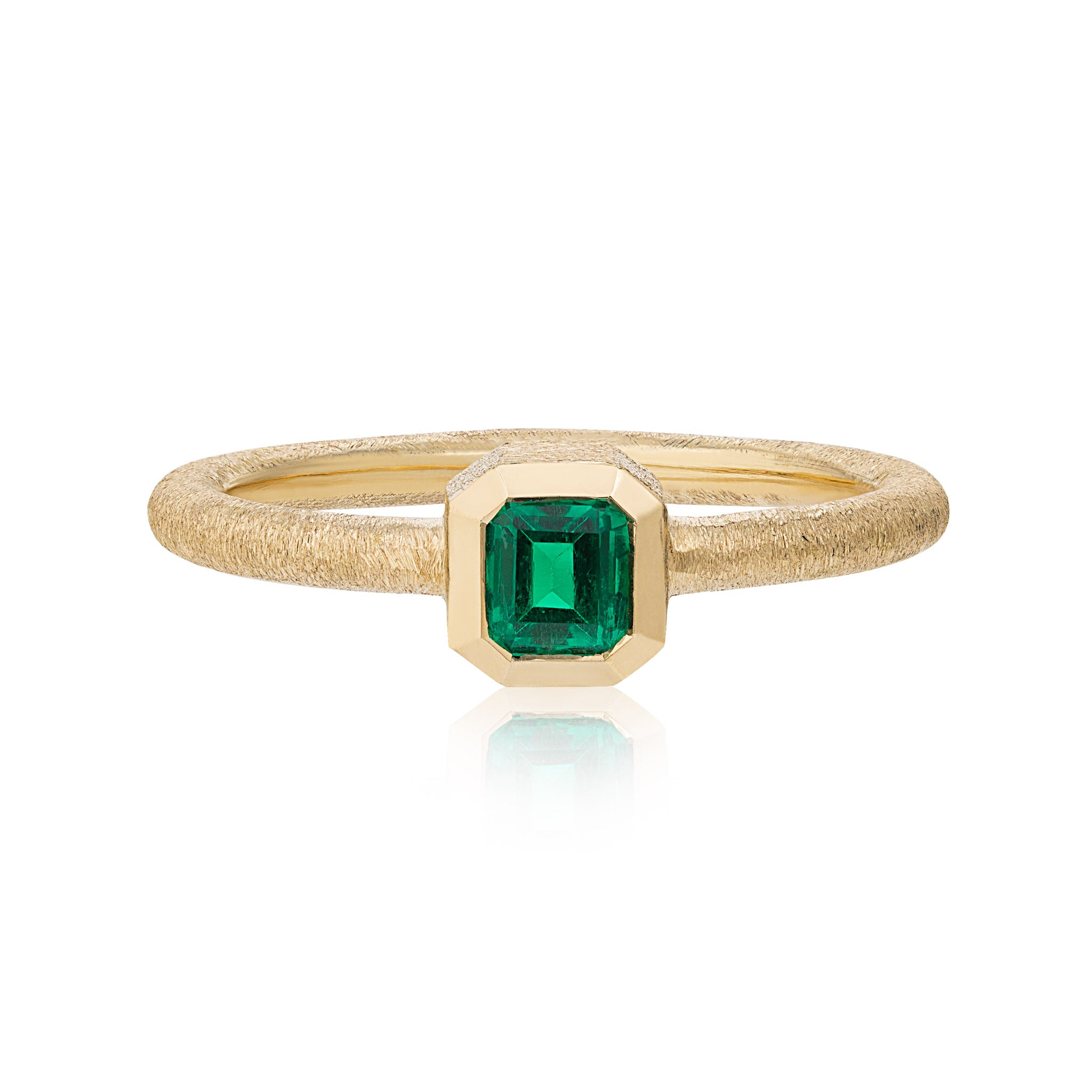 Featured products