It seems as the years progress and couples become more financially stable, as well as popping the question later on in life, proposal plans have evolved to be more extravagant and extraordinary. Some people just want a lowkey proposal at home so that its intimate and stress free, but others want to commemorate the moment in grandiose style that them and their loved ones will never forget. Lets have a look at some of the most impressive luxury marriage proposals by celebrities and utter romantics.

Eva Longoria and Jose Antonio Baston
These two travelled to Dubai for a holiday when Baston crafted a romantic setting of patterned pillows and Persian rugs in the middle of some dazzling sand dunes. Here he proposed to Longoria in a fabulous dramatic setting which she will never forget.
Gisele Bündchen and Tom Brady
A proposal which is certainly sky high. Tom Brady took his beautiful then-girlfriend onto a luxurious private jet filled with white roses and expensive champagne. Once Gisele saw her parents were also onboard the flight, she must have caught on pretty quickly that she was about to become a fiancé!
Kate Middleton and Prince William
Not too dissimilar to Eva and Jose, although still just as beautiful and extravagant, prince William proposed to his wife on a 10-day African safari in Kenya, surrounded by the dramatic scenery and animals. Lets not forget about that stunning
sapphire and diamond engagement ring
… just breathtaking!
Superbowl Proposal
Now this is certainly the definition of a public proposal! One man spent $2.5 million buying out local TV to propose to his wife during the superbowl ads. He raised the funds through the internet and certainly blew many people away with his romanticism who were watching the game!
Private Dubai Beach
Malaysian billionaire financier Low Taek Jho proposed to a Taiwanese singer by hiring out a private beach. The billionaire took to Dubai's costly Atlantis resort and created a romantic setting by arranging candles in a heart, delivering swiss jewellery and arranging two yachts to display a neon love sign. He even paid out from architectural firm Ali Bakhtiar to construct his beautiful dining area – in total the affair cost a cool $1.3 million.
Zero Gravity Love
Alexander Loucopoulos popped the question to his space enthused girlfriend in an aircraft which was able to induce zero gravity to its passengers. The Boeing 727 cost the man $3,500 per ticket – that on top of the diamond ring would've come to a shudder-worthy price!
Related Articles
- Unique Proposal Ideas for 2021
- The History of Engagement Rings
- Kate Middleton and Jewellery: Wimbledon, Wedding, and More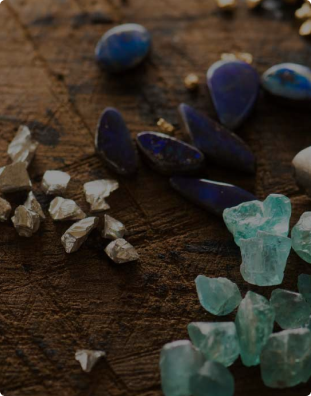 Featured / seasonal collection banner
RESPONSIBLY SOURCED.
BEAUTIFULLY CRAFTED.
SHOP NOW
Featured products
Featured products