London DE has unveiled the launch of an innovative new immersive experience bought to you directly from their Colombian subsidiary, based in the heart of the emerald district of Bogotá. 
Launching November 2022, London DE's Colombian subsidiary London DE SAS will offer the unique opportunity to witness the journey of an emerald being transported from mine to market in Bogotá, Colombia.
Tour-goers will learn all about and trace the ethically sourced emerald gemstones that we to create our bespoke fine Jewellery in London's Hatton Garden.
"We are delighted to announce the launch of our new emerald tours in the heart of the emerald capital of Colombia, Bogotá.
Having had an office in Bogotá for several years now, our team are well placed to provide an unrivalled immersive emerald experience and expertise.
We've recently witnessed an increase in the popularity of Colombian Emeralds in the UK Market, and have noted that many customers want to learn more about the stones themselves and their traceability.
As the UK's leading supplier of ethically sourced Colombian emeralds, we are uniquely placed to be able to offer an incredibly informative and unique experience to our customers wishing to learn even more.
We hope that our Emerald tours will be an unforgettable experience for those, for example, who might have chosen a London DE emerald ring for their engagement and later plan an anniversary or honeymoon trip to Colombia.
We can't think of anything more romantic than tracing the footsteps and following the journey of where the centre stone of your engagement ring has been sourced from.
These tours will be available for anyone wanting the emerald experience, London DE customers and tourists alike.
It's my promise that the London DE Mine-To-Market Emerald Tour will be an unforgettable experience."
Phil Spencer, Founder and Managing Director, London DE.
The Mine-To-Market Emerald Experience
Launching November 2022, the standard tour based in Bogotá, Colombia includes the following:



 Learning about the precious stones at the famous Emerald Museum in the centre of Bogotá, before taking a stroll down Emerald Street to witness the city's most remarkable graffiti murals.




Discovering the history of emeralds and their use in the wonderfully constructed monstrances. 




Hearing the Colombian "legenda" of how emeralds were created and the story of Fura and Tena. 




Visiting the bustling picturesque Rosario Square to experience informal Colombian emerald trade selling first-hand. 




At the end of the tour, visitors will receive exclusive access to the Emerald Trade Centre to learn how to identify emeralds first-hand, before enjoying a Colombian coffee at the 

London DE SAS workshop

.




Plus extra bespoke tour add-ons are also available including excursions to the mines in Colombia.



Prices start from $50 per person with group concessions available.
To book on an emerald tour call +57 317 6370862
For further information about upcoming tours and group bookings please email Sales@londonde.co
If you enjoyed this, you might like...
YOUR GUIDE TO BUYING COLOMBIAN EMERALDS
MEGAN FOX AND HER DIAMOND AND EMERALD ENGAGEMENT RING
LETS TALK ABOUT TRAPICHE EMERALDS
Click below for related products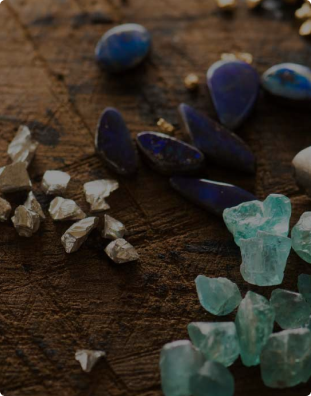 Featured / seasonal collection banner
RESPONSIBLY SOURCED.
BEAUTIFULLY CRAFTED.
SHOP NOW
Featured products
Featured products