Celebrating British jewellery and manufacturing is vital to London DE and the wider jewellery industry.
The UK has a long history of unrivalled craftsmanship and design, and we want to support this heritage by being a proud member of the Created in the UK scheme.
Established by the National Association of Jewellers, the trade association for the whole jewellery sector, Created in the UK champions the origin of production as consumers continue to demand quality products and support British businesses.
The Created in the UK mark is added alongside the hallmark by the assay office and applied to jewellery, silverware and related products made in the UK and registered to the scheme. Hallmarking is the oldest form of consumer protection in the world but only proves the purity of the precious metal of products.
The Created in the UK mark is additional proof of authentication and provenance, helping identify those items carrying the mark are made here in the United Kingdom.
All members of the Created in the UK scheme comply with strict criteria and an auditing process meaning that for consumers, it is a provenance mark they can trust.
Products may be bespoke pieces designed just for you or from an entire Created in the UK collection. All of our custom rings and bespoke engagement rings are proudly created in the UK.
When an item of jewellery, silverware or related products carries a special mark, you can be confident that skilled craftspeople and partners have made it in the UK.
We are immensely proud of the products that we create in the UK and wish to help promote our industry's skills and manufacturing traditions. It is crucial to London DE  that the jewellery industry continues to thrive in the UK and to celebrate its talent, creativity and skill.
If you enjoyed this blog post, you might also enjoy...
About London DE
The Ultimate Guide to Bespoke Engagement Rings 
London DE Unveils NEW Mine-To-Market Emerald Experience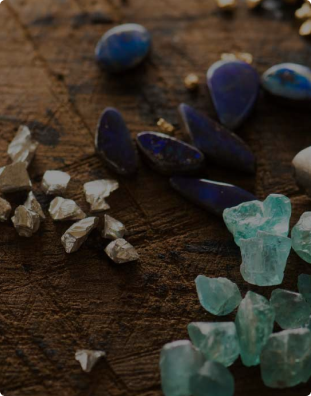 Featured / seasonal collection banner
RESPONSIBLY SOURCED.
BEAUTIFULLY CRAFTED.
SHOP NOW
Featured products
Featured products