June 1912 and a team of workmen were busily demolishing a building on Cheapside, close to St Paul's Cathedral in the City of London. As the men bashed through the floor of the timber-framed house and into the older brick-lined cellar below, they unearthed a treasure trove of almost 500 fabulous jewels and precious gemstones.

The Cheapside Hoard had lain undisturbed below one of London's busiest streets for nearly 300 years. The collection also helps tell the story of London's heritage as a world centre for gemstones and jewellery.




Bought by local antiques dealer and pawnshop owner George Fabian Lawrence, known as "Stoney Jack", the collection was bought by the London Museum, and is expected to be put on show by the modern-day Museum of London from 2024.

Little is known about how it came to be lost. Nobody knows who it had belonged to, or why it was left underground for three centuries. Its burial is roughly dated to the years of the English Civil War (1642-1646), perhaps providing an explanation for why it was hidden away.

The Great Fire of London in 1666 offers another potential story for how the Cheapside Hoard could have become lost and forgotten.The Great Fire also provides another chapter in the story of London's evolution as a global centre for gemstones jewellery.

Colombian emeralds
The collection's origins span the globe as well as centuries, including precious gemstone cameos dating back to ancient Egypt and Byzantium. Emeralds are at the centre of some of the collection's most striking items, as well as sapphires, diamonds and rubies from the India and Sri Lanka.
A gilded watch set within one massive Colombian emerald is one such dazzling piece; another is a stunning salamander brooch, combining diamonds from India or Burma with Colombian emeralds.
Spain's Conquistadors were offered emeralds as a gift from the Boyacá Indians in 1537, a century before the Cheapside Hoard was buried. The colonists would spend the following decades conquering the region that they called New Grenada that makes up today's Colombia.
The colonists sent the region's riches back to Europe, where the emeralds mined from Muzo, Coscuez, and Chivor were feted as the finest quality emeralds ever seen. Colombia's emeralds are still renowned as the richest in colouration, beauty and perfection in the world today.
Such precious gemstones were among the global trade that reached London, the height of luxury fashion as they still are today, although then only accessible to the very wealthiest of London's customers. Colombian emeralds even reached India, where they were engraved with divine text and worn as a protective charm by the Mughal emperor.
Hatton Garden
Cheapside's old meaning is a marketplace, and the street was home to Cheapside's jewellers and before 1666. The Worshipful Company of Goldsmiths is still based a stone's throw away to the north.
However, the City's geography has shifted immeasurably in the centuries since the Great Fire, as new generations of jewellers, goldsmiths and craftsmen, many of them immigrants, moved into an increasingly international city at the heart of Empire.
Hatton Garden became a new centre for the jewellery trade by the Victorian period, nestled between the western edge of the City and to the east of the lawyers' Inns of Court, between the areas of Clerkenwell, Holborn and Farringdon.
Its name dates back to Queen Elizabeth I, who gave Sir Christopher Hatton, one of her favoured courtiers, "who danced with grace and had a very fine form and a very fine face" permission to lease a house within Ely Palace there. The area that had once been known for its medieval gardens, property of the Bishop of Ely, spawning street names that have lasted today such as Vine Hill and Saffron Hill.
Jewellers moved to the area from the 1830s, to be close to the gold refiner Johnson Matthey, or Johnson & Cock as it was known then. By the 1870s, with the discovery of South Africa's Kimberley Diamond Fields, De Beers diamond mining company had set up its headquarters nearby, on Holborn Viaduct, adding further lustre to the new jewellery quarter.
Hatton Garden was once the home of author Charles Dickens and its narrow streets and terraces retain a Dickensian aspect. Nearby Gray's Inn featured in David Copperfield and Bleeding Heart Yard in Little Dorrit. Oliver Twist featured the Magistrates Court in Hatton Garden and Saffron Hill, as Fagin's Den.
Many of the area's new traders, goldsmiths and jewellers were immigrants, and particularly Jews emigrating from the oppression and violence many had experienced in central and Eastern Europe. These skilled craftsmen brought with them their own culture, language, rituals and foods, creating a unique identity to the new jewellery quarter.
At London DE we are focused on coloured gems from around the globe and are proud to be a Hatton Garden based business, carrying on the best traditions of generations of jewellery craftsmen. We're fascinated by Colombian emeralds in particular, as well as offering sapphires, rubies, diamonds and other precious gems in any design the customer wants. We're dedicated to providing transparency, traceability and a personalised experience, providing custom jewellery designs that are tailor-made to tell your own personal story.
By Dave Benyon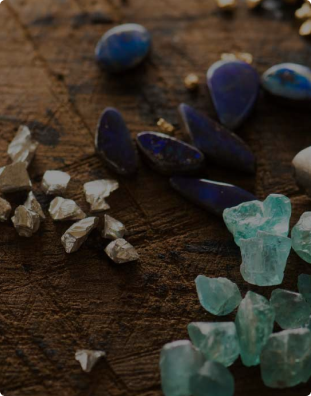 Featured / seasonal collection banner
RESPONSIBLY SOURCED.
BEAUTIFULLY CRAFTED.
SHOP NOW
Featured products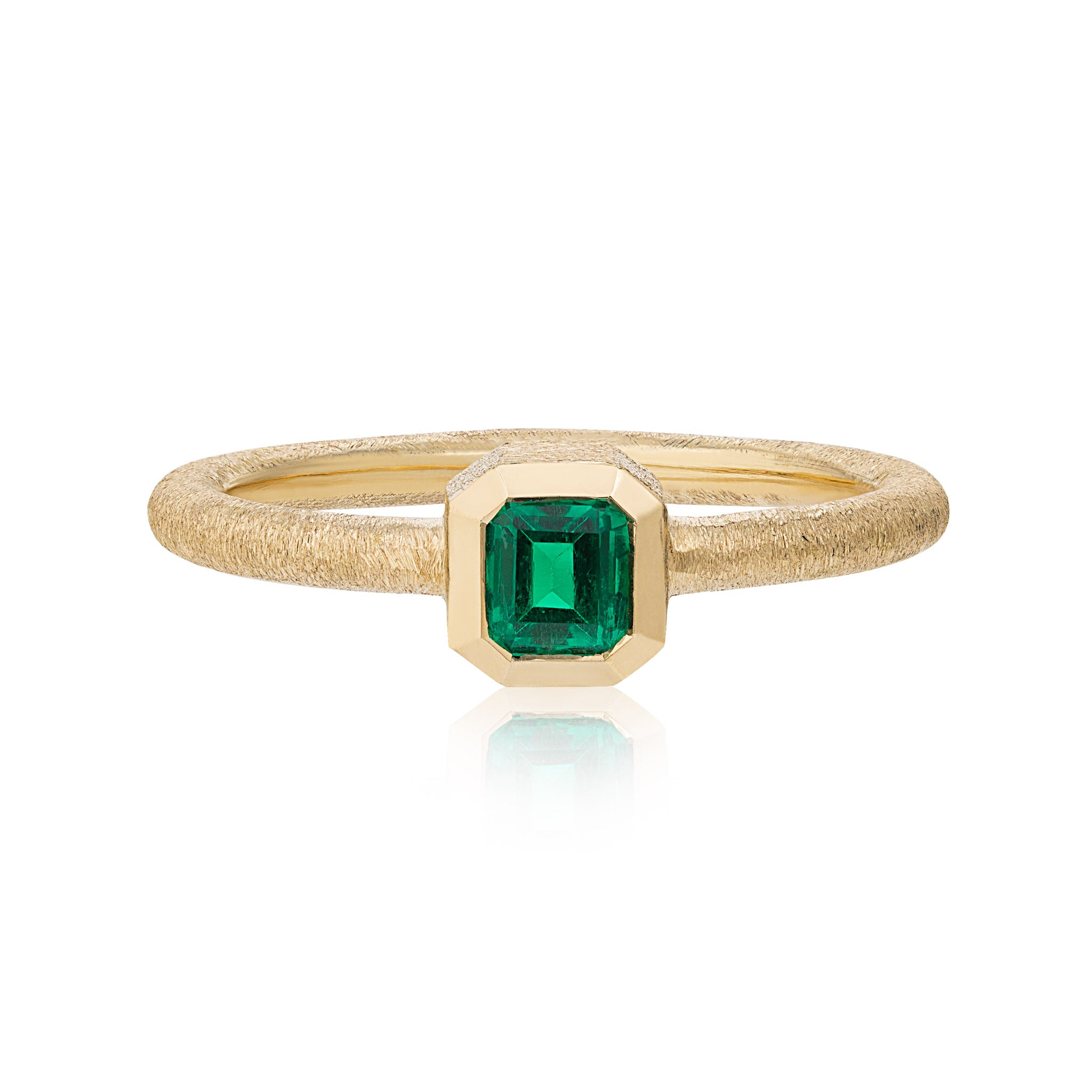 Featured products