The industry champions the NAJ (National Association of Jewellers), the Company of Master Jewellers (CMJ) and the Goldsmiths Company recently commissioned research to understand where people find their inspiration for engagement ring and jewellery purchases. Interestingly they found that the influences that brought them to a buying decision were more nuanced than simply following social media and celebrity endorsement. This research, based on more than 2,500 individual participants, discovered that around 8% reported they were influenced by celebrities, 52% by the Royal Family, 59% by friends and family and 61% by the advice and guidance of retail jewellers. This research clearly shows the primacy of the professional jeweller in informing jewellery purchasing decisions. The research also showed that only 10% of jewellery purchases are made online, which is in stark contrast to the fashion industry in which over 40% of sales are now ecommerce. It is however important to note that although only 1 in 10 jewellery buying journeys end online, roughly 80% begin online or on social media.




Almost 50% of respondents stated that they would rather deal with a jeweller directly. In the words of Michael Wainwright, board member of the Goldsmiths' Company: "There is a growing trend among consumers to want something bespoke, something personal and something which no one else has when it comes to buying jewellery." Bespoke is clearly gaining momentum, as people move away from impersonal, off-the-shelf jewellery towards unique and one-of-a-kind pieces that truly represent their individuality. This is most marked among the rising millennial consumer, the purchasing power of whom is rising apace. Given the highly personal nature of most jewellery purchases, especially when it comes to engagement rings and bridal jewellery, it is unlikely that the majority of customers will shift their buying patterns significantly towards ecommerce in the foreseeable future. Given the nature of this market, a 'clicks-and-bricks' approach in which customers can find ideas, educate themselves and compare designs before dealing with a well-versed jeweller to make the final purchase is the future.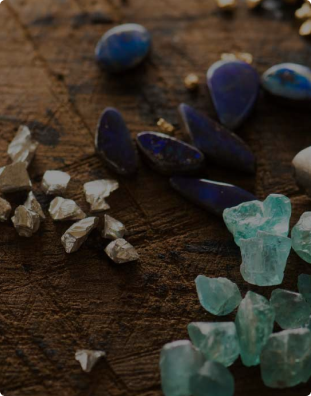 Featured / seasonal collection banner
RESPONSIBLY SOURCED.
BEAUTIFULLY CRAFTED.
SHOP NOW
Featured products
Featured products