(Colombia's Muzo emerald region: many gems are won from some of the least hospitable regions)
Key to understanding how the gem trade operates are the tiers in its complex supply chain. According to industry expert Jim Grahl, these can be roughly broken down as follows:
Tier 1 = The producers (miners) of the rough and first stage cut gems to all following tiers.
Tier 2 = High end buyers for cartels and large jewellery players (such as Bulgari, Graff, Tiffany & Co, Cartier, Harry Winston etc). These participants consume the bulk of Tier 1 gems and they cream the best material for the highest margin retail sale, whilst selling on the remainder at or around cost.
Tier 3 = Tier 3 largely covers sales to other dealers and larger specialist retail outlets. This tier focuses on the highest quality and the rarest gems, often considered too esoteric for Tier 1. They are popular with collectors, museums, exhibitions and their associated dealer networks.
Tier 4-A = Here the focus is mainly upon "commercial grade gems," although these dealers may deal in small quantities of high end gems to give themselves added industry kudos. Most 4-A gems will end up with small retail outlets and manufacturers, who often apply heat treatment and/or colour and clarity enhancement techniques to maintain the visual appearance of higher end stones at a much lower price.
Tier 4-B = This tier contains much smaller players and tends to focus on sourcing special stones for retailers on a case-by-case basis for individual clients. These participants often have quite high end (but small) inventories of stones to offer. They are usually interconnected with Tier 3 players and their boutique style, personalised service and practical experience makes them valuable to the gem industry. They often act as a 'bridge' between retailers and Tier 3, many of whom would otherwise find it difficult to source a particular stone.
Tier 5 = These are retail buyers of stones via dealers, shows and commercial and private estate sellers. They are solely focused upon retail customers.
(Much of the coloured gem trade begins with small scale artisanal production at remote locations)
As a gem progresses through the tiers, its sale price increases exponentially. Access to and the availability of a gem substantially impacts its value. For example, if you wish to purchase a Tier 1 gem you may have to fly half way round the world and book into a hotel for several nights, making it uneconomical to do so for a small number of stones. As a general rule, the fewer hands a gem has passed through the lower the cost!
There are three main markets for gems:
1. Dealer market: where the stone is purchased at a premium (mark-up) to the wholesale price;
2. Wholesale market: where margin is made from the sale of a stone to a retailer;
3. Collector market: where the stone must be bought and sold in a fashion that takes into account the price achieved by past sales of similar gems, often conducted at auction.
(A gem deal in Pakistan - a stone will pass through up to 20 hands before reaching a retail customer)
Some examples of notable gems that tend to increase in value over time:


Kashmir sapphires (last commercially mined as long ago as 1930);


Colombian emeralds (by far the most desirable emeralds on earth for over 500 years);


Burma (Mogok) rubies, spinel & sapphires;


Natural saltwater pearls;


Valuable jewellery pieces and gems from estate sales (especially those from high jewellerssuch as Van Cleef & Arpels, Boucheron, Harry Winston, Cartier, Tiffany & Co etc.)


Brazilian paraíba tourmaline (approaching exhaustion);


African 'old mine' ruby;


Russian alexandrite (mines exhausted over a century ago);


Cat's eye chrysolberyl.


(Testing & certification by a gem lab is key to proving a stone's provenance & characteristics)
Establishing a gem's value and provenance
For most coloured gems, scarcity, colour and size are the primary drivers of value. Colour and scarcity usually sit hand in hand and it is so often the right hue, tone and saturation that delivers the greatest aesthetic appearance that are the rarest in nature. With diamonds, clarity plays a far more important role than it does with coloured stones. When it comes to provenance, the former ownership of a gem can affect the price by as much as the region it hails from. This was most clearly demonstrated by the record $156 million achieved by the auction of Elizabeth Taylor's fabulous collection after she passed away in 2011. Key to establishing the physical properties, proportions and aesthetics of a stone is its certificate. This must come from a recognised gemmological laboratory, such as the GIA (Gemmological Institute of America), Gübelin Gem Lab, Lucerne, Switzerland or SSEF (Swiss Gemmological Institute) Basel, Switzerland. Furthermore, some specialised, and slightly lesser known labs, such as CDTEC, Bogotá, Colombia (specialists in emeralds) and GCS (Gemmological Certification Services), Mayfair, London, have also built enviable reputationsin their field.
(Simply cleaning a piece of jewellery regularly with a soft cloth can help to keep it looking at its best)
Purchasing and caring for valuable gems and jewellery
Key to purchasing a stone at the right price is to buy it from the right source. The internet is strewn with online gem sellers but it is worth finding a dealer with real in-depth knowledge and experience of the market. For jewellery it pays to go bespoke, not just to provide the reassurance of uniqueness but also to ensure the quality of your purchase. If you have a family heirloom that is in need of a little TLC, adding additional stones can be a very cost effective way of bringing it back to life. It is important to look after valuable items of jewellery so that they can be enjoyed by your future generations. Ensure you don't damage a piece with chemicals or solvents, as a general rule a soft cloth, or at most soap and water, will keep it in good condition and preserve any engraving, hallmarks or detail. When it comes to insurance, most household insurers cover jewellery to a value requested by the policy holder (with associated increases in premium). If you have a particularly large and valuable collection it is worth considering the services of as specialist insurer, such as T.H. March Limited (https://www.thmarch.co.uk/), a firm favoured by those inside the gem trade itself.
For more information visit our website:
The emerald mines of Las Pavas, Colombia
Fairmined: Supporting Small-Scale Artisanal Mines, Promoting Responsible Practices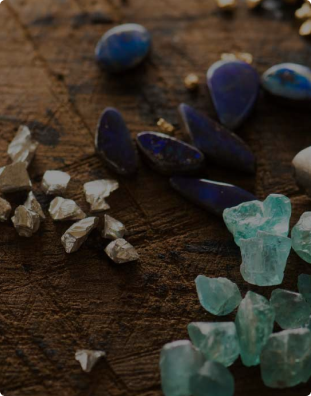 Featured / seasonal collection banner
RESPONSIBLY SOURCED.
BEAUTIFULLY CRAFTED.
SHOP NOW
Featured products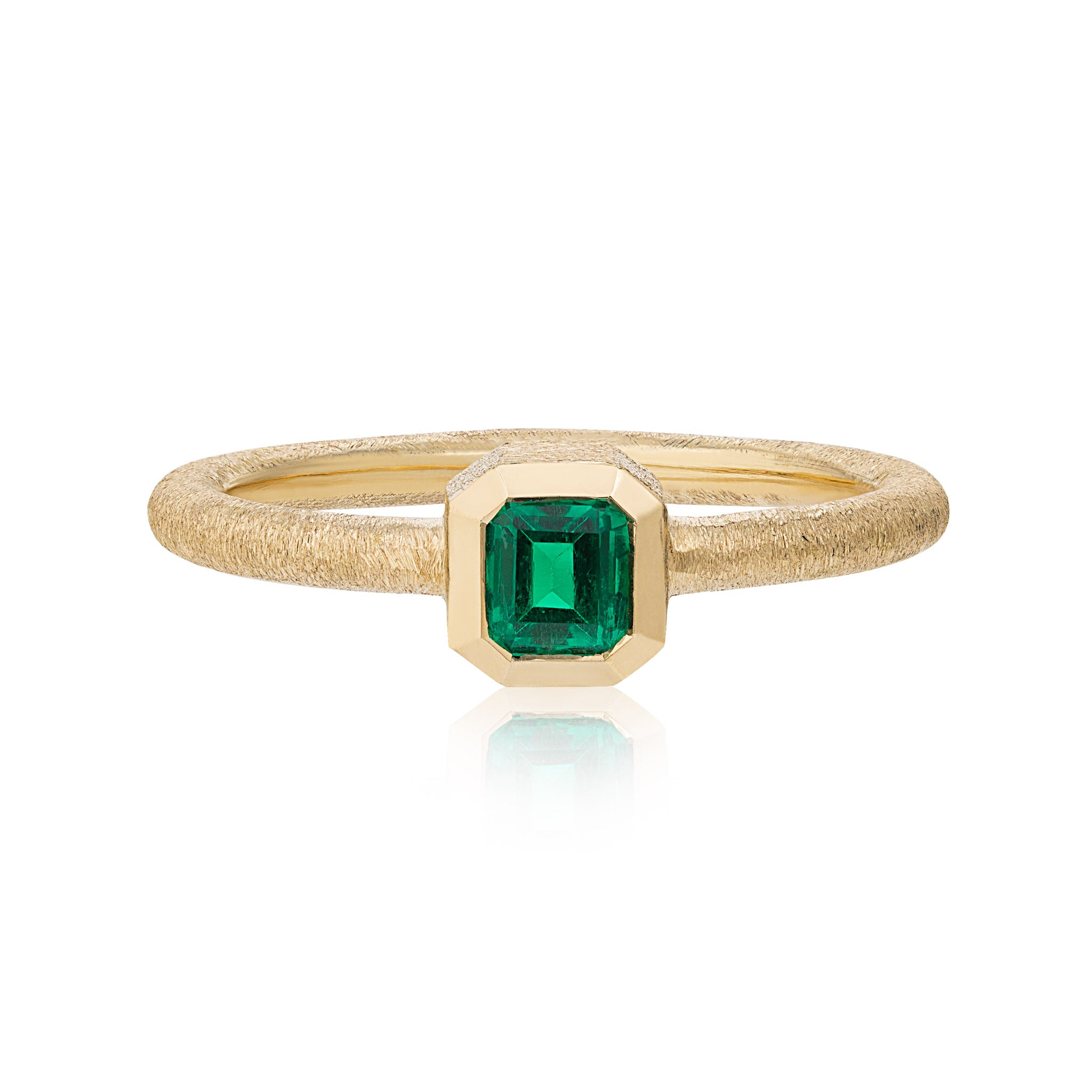 Featured products