Whereas men's watches are ubiquitous within our culture, and attention has often been paid to what a man is wearing on his wrist; this care and recognition is often not given to the timepieces that women choose to wear. 

You yourself may not take much interest in watches, or have never considered diving into the world of women's watches; so here is a short exploration of the great variety of watches tailored towards a female audience on the market. 

Timeless classics
The 1982 Audemars Piguet, here in yellow gold with a leather strap, worn by Carolina Bucci
For many within the jewellery and watchmaking industry, if the word style is brought up Audemars Piguet is the name that comes to mind. The iconic watchmaker has created many stylish timepieces, which have now gained such renown. 
As styles and trends have changed, Vintage items are what everyone is searching for. This is no different in the watch market; the older watches from Audemars Piguet have soared in popularity. At well sourced second hand dealers you might be able to find a stunning vintage Audemars Piguet timepiece, like this 1982 one worn by Carolina Bucci. 
Eye catching watch with a bold silhouette 
The coveted Royal Oak by Audemars Piguet, designed by Genta
Whilst talking about Audemars Piguet, one of their signature watches is the glamorous 36-millimetre Royal Oak timepiece. Frustratingly hard to find, and discontinued by Audemards Piguet, they have been almost impossible to get. That was until more recently, when the Genta designed Royal Oak was released. 
Genta is considered by many to be "the Picasso of watchmaking", and his work is followed and coveted by watch enthusiasts. 
There is a very long waiting list for the grail watch, but if you do get your hands on one; you can be confident that you have one of the best watches available.  
The height of sophistication
The designer Nadine Ghosn was browsing when she found this collaboration, a ladies' watch made by Patek Philippe and Tiffany & Company, complete with an anthracite dial
If a watch face that size isn't your cup of tea, there are plenty of other more dainty and sophisticated options out there. Whether you are buying your watch new; or planning to spend your time perusing vintage stores and fairs which showcase watches; you will be able to find a timepiece that meets your wants and needs. For example, the designer Nadine Ghosn found her sophisticated golden ladies' watch whilst rummaging through a market. Made by Patek Philippe and Tiffany & Company, the timepiece stands out from other watches due to its anthracite dial. This brilliant find is closer to a glamorous bracelet or cuff, and definitely more of a fashion accessory or jewellery piece than practical timekeeper.
Inspired by the wilderness
The intriguing snake-inspired Bulgari Serpenti Spiga, worn by designer Lily Gabriella Elia 
Intricately designed dainty watches, or more striking timepieces with big watch faces like the Royal Oak are nice; but they are still rather conventional. Wraparound watches however are slightly different. Serpents are associated with good fortune, fierceness and the creative drive in many cultures; so they are a natural inspiration for Bulgari's wraparound watch, the Bulgari Serpenti Spiga. 
The name on the tip of everyone's tongue
What is the first word that comes to mind when you think of watches? If you are anything like most people, it will be Rolex. Rolex watches have been status symbols for many years and are considered the height of luxury. Here are a few of our favourites. 
The Rolex Datejust Pearlmaster
A Rolex Day Date, made from yellow gold and with a stunning blue watch face
A diamond encrusted, yellow gold, Rolex Day Date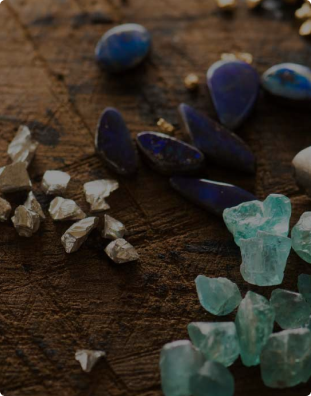 Featured / seasonal collection banner
RESPONSIBLY SOURCED.
BEAUTIFULLY CRAFTED.
SHOP NOW
Featured products
Featured products