With Christmas now a fading memory many of us are now looking ahead to the coming year and all that it may bring. In terms of treating those most dear to us, the next key event in the calendar is Valentine's Day (Tuesday 14th February). Valentine's jewellery gifts are becoming increasingly popular and the array of choice on the market ever wider. Saint Valentine himself was a Catholic priest who was martyred in Rome in 269 AD and later canonised by Pope Galesius in 496 AD. The romantic nature of Valentine's Day only came to the fore in the time of the great English novelist Geoffrey Chaucer in the fourteenth century, with the inauguration of the theme of 'courtly' love. It was further popularised in the 18th century in England when the tradition of sending cards and exchanging gifts began and from the 19th century onwards a whole industry of printed cards and presents emerged, both in Europe and elsewhere. The tradition of giving jewellery gifts, including engagement rings, on Valentine's Day pervades right through to the modern era. Follow are simple guide below for some jewellery Valentine's surprises your special person will love.

Heart shaped gemstone jewellery
(A beautiful 5.30 carat Muzo Colombian emerald)
These are of course ideal for Valentine's gifts and come in a variety of shapes and sizes. Heart cut stones are very unusual and it is that rarity which makes them such a unique and inspiring gift. When purchasing jewellery containing stones of this cut, always ensure the stone is set correctly in at least a triple claw or clasp and be very gentle with emeralds and more brittle stones of this shape, as their edges can chip. Heart shaped gems can be set into rings, pendants, necklaces, bracelets, broaches or earrings and they convey a strong message of love.
Dangle & drop earrings
Dangle and drop earrings are very much in vogue for 2017. Many celebrities, including Angelina Jolie (pictured above), have taken to wearing them for glitzy red carpet events and showbiz dinners. Consider the fact that these are only likely to be worn for special occasions and it is well worth getting them insured, as the loss of an earring is a common occurrence!
Tennis bracelets
Tennis bracelets, such as the classic $80,000 estate sale example above, have become increasingly popular and they make very attractive gifts. Sometimes known as line bracelets, the tennis bracelet name resulted from an incident in 1987 in which ladies tennis pro Chris Evert had the misfortune of her example snapping in the middle of a match at the US Open. Evert's bracelet was of a serpentine design, heralding from the early part of the Art Deco era and this incident resulted in a surge of popularity for these elegant pieces. 
Engagement rings
(An example of a bespoke diamond & platinum ring made by London Diamond & Emerald Exchange)
Buying the perfect engagement ring used to mean setting aside 2 months' salary and spending a huge amount of time scouring jewellers' windows looking for a suitable design. These days the internet has opened up a whole new world of possibility, enabling you to choose from a bewildering range of stones and rings from around the world. "As well as saving up to 80% of the cost of a diamond (or coloured gem), shopping online at certain sites allows buyers to match up the exact combination of the 4Cs that they want. Online has completely changed the diamond (and coloured gemstone) industry and it gives you access to the best choice and the best prices." (Guardian.com) As with any important purchase, selecting an engagement ring must begin with a budget (although this doesn't need to be as large as you might think). With this rough figure in mind, it is time to consider first the type of ring you prefer and then the gemstone(s) to adorn it.
(This is a custom emerald and diamond ring LDE commissioned for a client)
The ring you chose is entirely personal preference and the London Diamond & Emerald Exchange can build bespoke creations from any design. A good bespoke jeweller can produce almost anything your heart desires – let your imagination run riot! As discussed in earlier articles over 90% of contemporary engagement rings contain a diamond centre stone, due in no small part to the powerful advertising and marketing activities of De Beers in the 20th Century. However coloured gemstones are making a comeback, a point emphasised recently by Jean Ghika, Head of European Jewellery at Bonhams, when she stated we are seeing "some prices per carat of coloured stones outstripping those of diamonds." Each of the four precious gems (diamond, emerald, ruby & sapphire) undoubtedly have their own unique and highly personal attraction to collectors and purchasers of engagement rings alike so it is well worth considering all of them carefully.
Choosing jewellery gifts that tie in with the recipient's birthstone is a unique way of personalising the present and it also demonstrates the care and attention you have taken in selecting the item for them. Why not consider building a bespoke design around the recipient's birthstone for a truly one off gift?
As with any present, it is the thought that counts so the most important factor to consider for any Valentine's present is to think about what your partner may like and form a sentimental attachment to. When buying jewellery gifts of any type, it is well worth remembering that high street retailers carry very high overheads and simply pass them on to their customers so it pays to do your research online. You can then either click and buy online, if you feel comfortable with that, or simply choose a company you can meet face to face for that personalised service. Buying jewellery in this way can save you up to 70% compared with traditional high street jewellers and offer you a much wider choice of gemstones and settings.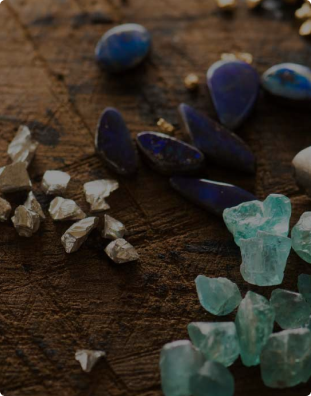 Featured / seasonal collection banner
RESPONSIBLY SOURCED.
BEAUTIFULLY CRAFTED.
SHOP NOW
Featured products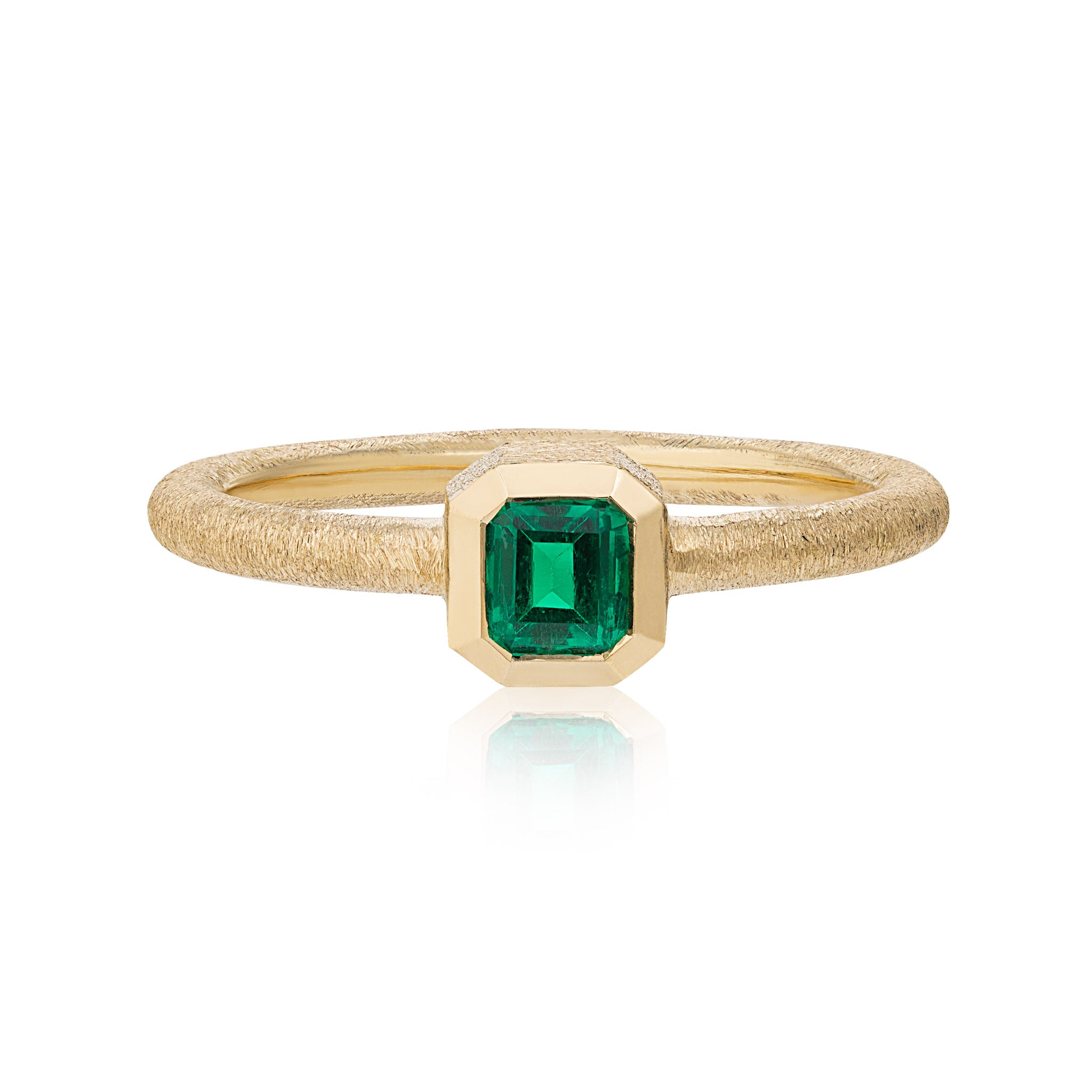 Featured products