Winston Pink Legacy – the most expensive pink diamond per carat in the world forges a new trend




In November 2018 a new world record price per carat was set at auction for a pink diamond when the "Winston Pink Legacy went under the hammer, achieving US$2.6 million per carat. At 18.96 carats the Winston Pink Legacy sold for US$50.3 million in the Magnificent Jewels sale at Christie's Geneva. In the words of Rahul Kadakia, Christie's international head of jewellery: "this exceptional diamond captured the imagination of international collectors across the globe, with more than 30,000 people visiting Christie's sale previews to see this remarkable stone, it has taken its rightful place among the world's greatest diamonds." What is even more surprising is the fact that the bidding only lasted for 5 minutes before the hammer went down! Nayla Hayek, CEO of Swatch Group, Harry Winston, later went on to state that "We are proud to continue in the Winston tradition of acquiring the finest gems in the world and tonight the Winston Pink Legacy joins our incredible legacy collection, which began with the acquisition of the 101-carat, D Flawless Winston Legacy diamond at Christie's in 2013." Furthermore, the sale marked the highest price achieved by any single item at any Geneva auction house in the month of November 2018. In addition to the Winston Pink Legacy a number of other lots, including natural pearls and items once belonging to famous collectors, far exceeded their reserves. The auction as a whole witnessed bids from over 51 countries, covering all 6 habitable continents of the globe, and achieved total sales of $110.2 million.


(The Christie's Magnificent Jewels auction is an annual event that attracts worldwide interest)
Rahul Kadakia went on to say of the Winston Pink Legacy that "the saturation, the intensity of this stone is as good as it gets in a coloured diamond, to find a diamond of this size with this colour is pretty much unreal. You may see this colour in a pink diamond of less than one carat but this is almost 19 carats and it's as pink as can be. It's unbelievable!" Diamonds are divided into Type I and the extremely rare Type II, examples of which have a highly desirable near homogenous colour saturation. Vivid pink diamonds, such as the Winston Pink Legacy, are described as Type IIa diamonds, that is to say these gemstones have very low to nil trace of nitrogen and they are said to be among the most chemically 'pure' diamonds, with exceptional transparency and lustre. Type IIa account for less than 2 percent of the pink diamonds certified by the GIA and other leading gemmological laboratories each year around the globe. The majority of pink tones contain some form of secondary colour, most commonly including purple, brown, orange or grey, however the Winston Pink Legacy has been certified as containing no such colour modifier. With a well-balanced and entirely pink colour saturation and an even colour distribution, the GIA (Gemmological Institute of America) awarded the Winston Pink Legacy the ultimate colour grade of 'fancy-vivid' pink. Fewer than one in every 100,000 diamonds meet the criteria fancy-vivid.
(Gemmolgical laboratories must discern the finest stones from one another)
In the words of Tom Moses, Executive Vice President of the GIA: "pink diamonds of any size and depth of colour have always had a special allure. This 18.96 carat emerald cut pink diamond is amongst the rarest of all gemstones." When it comes to vivid pink diamonds, it is extremely rare to find examples over 5 carats, as over 90% are below 0.20 carats. In the quarter of a millennia in which Christie's auctions have been in existence, just 4 stones of more than 10 carats (including the Winston Pink Legacy) have ever gone under the hammer! Demand for Vivid pinks stones has never been higher at a time when the principle source, the Argyle mine in Western Australia, is reaching near exhaustion. The Winston Pink Legacy was actually named by it new owners, Swatch / Harry Winston, upon the moment of its purchase. According to Christie's: "you have to acknowledge first that the Pink Legacy diamond was a very special diamond. It is one of the best and finest examples of pink diamonds at this size and colour and it proved it with a new world record price per carat." Given that the Argyle mine, which is responsible for over 90% of the world's pink diamond production, is due to close in the early 2020s it is not hard to see how prices for these rare stones may continue to increase apace for the foreseeable future. The Winston Pink Legacy sits atop a string of very highly valued pink diamonds sold at auction. In April 2017 a 59.6 carat example known as the Pink Star became the most expensive polished stone in auction history when it fetched US$71.2 million at Sotheby's in Hong Kong.
(Sotheby's in Hong Kong, one of the other major players in this market)
Later that year, in November 2017, the then record price per carat record was smashed by a stone named the Pink Promise, which fetched US$32.5 million at Christie's Hong Kong. It reached a price of US$2.176 million per carat, before losing its crown to the Winston Pink Legacy in November 2018 for US$2.637 million per carat. As demand continues to grow for rare vivid pink diamonds, especially those of more than 10 carats, it is hard to conceive of how this insatiable appetite can be satisfied by the mere equivalent of a 'Champagne' glass of cut and polished vivid pink diamonds produced worldwide per year. It is certainly clear that when 90% of that glass is emptied by the impending exhaustion of the Argyle mine early in the next decade, prices may surge to new and as yet unforeseen highs. This also poses the interesting question as to what might be done to supply some of this burgeoning demand with new lab grown synthetic diamonds? These are chemically, physically and aesthetically identical to their natural counterparts but they are currently around 40% cheaper to produce. Once the supply of natural pinks evaporates it may we be that these perfect synthetic substitutes come to the fore in order to fill the vacuum.
To learn more about gemstones and jewellery visit our website:
londonde.com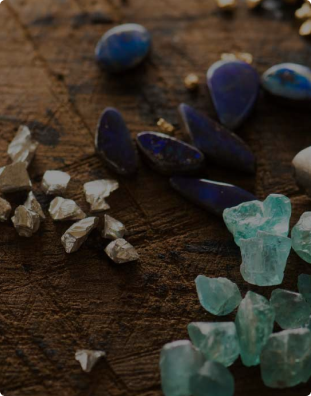 Featured / seasonal collection banner
RESPONSIBLY SOURCED.
BEAUTIFULLY CRAFTED.
SHOP NOW
Featured products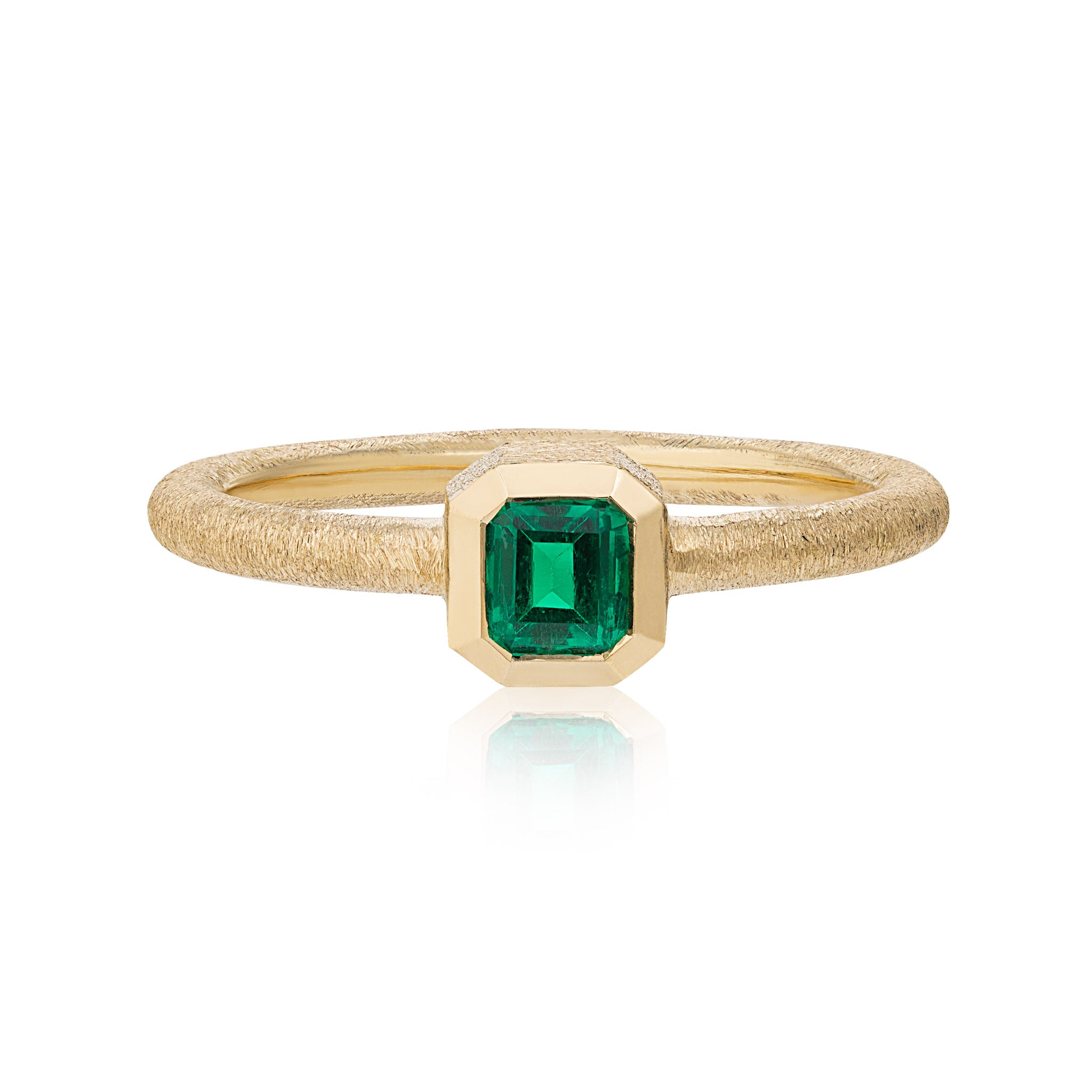 Featured products