A 2021 Guide to Engagement Ring Styles

Shopping for an engagement ring can certainly be an exciting time, it can also be a little overwhelming if you've never done so before. That's why the team of London bespoke jewellery experts from London DE are here to help make things easier on you. Here we've collected an in-depth guide to some of today's leading engagement ring styles so you can choose the best one for you.

Classic Engagement Ring Styles

When shopping for engagement rings, it's always good to start with the classic styles that have endured throughout the years. Some of the most popular classic styles include:



The Bezel Engagement Ring: This type of style or engagement ring setting is when the stone of your ring is set inside the band itself rather than being held aloft with prongs. It's also known as a bezel-setting engagement ring.


Solitaire Engagement Ring: One of the most tried-and-true engagement ring styles, the solitaire engagement ring is all about showcasing your stone. It's a single stone ring where it's held to the band usually by three or four prongs.


Twist Engagement Ring: This ring uses the solitaire style as inspiration and well...gives your engagement ring a bit of a twist. Much like the solitaire ring, the twist style features a single stone held aloft by prongs but boasts a twisted band to provide some more uniqueness.


The Halo: Another classic style, the halo is simple and elegant, with a centre stone that's surrounded by smaller gemstones. These smaller gemstones can either be traditional diamonds or coloured gemstones, it's up to you. It's a great way to create a ring that truly sparkles when it hits the light.


Pavé Ring: The pavé engagement ring is when your engagement ring has a band that's encrusted with diamonds. It can be quite elegant and also add a lot of flair to a more traditional ring style, creating a good balance between something that's eye-catching while still along traditional lines.


Vintage-Inspired Engagement Rings
Vintage styles might not be for everyone but they can often inspire a
piece of jewellery
unlike any other that will certainly be talked about. Some of the most popular vintage engagement rings include:


The Victorian Engagement Ring: The Victorian era is certainly known for its flair and style, and when it comes to engagement rings it's certainly no exception. Victorian-style engagement rings boast ornate and complicated metalwork, as well as clusters of gemstones. Many often have flower-shaped clusters of three to five stones.


Edwardian-Era Engagement Rings: Spanning a very short time, from 1901-1910, the Edwardian era certainly left its imprint where jewellery is concerned. This era, much like the Victorian era, features rings with floral clusters, as well as many rings with ruby and blue sapphires, curls, beading, and more embellished metals.


Art Nouveau Engagement Rings: This is one of the most identifiable styles of jewellery, next to art deco, and is defined by the variety of pastel colours, swirls, and influences from flowers, birds, and butterflies. For those who want a more delicate engagement ring that looks hand-scripted and unique, art nouveau can offer a variety of options.


Modern & Alternative Styles  
There are many modern and alternative styles that can make your engagement ring a truly unique piece of jewellery. Although some modern ring styles might be more complicated to create, working with a bespoke jeweller like the team from London DE can make it easy to bring your vision to life. Some more popular styles include:


Minimal Engagement Rings: As the name implies, minimal engagement rings are rings that contain very few flourishes and feature a very thin band, as well as small, understated stones and a delicate setting. Often, they also have a geometric style to make them more unique.


Suspended-Stone Engagement Rings: Also referred to as tension rings, suspended-stone engagement rings are often shaped geometrically and can also resemble a classic solitaire-style ring. The main difference is that rather than being set into the band, your stone is suspended with prongs and there's a space around the stone, making it look as if it's suspended in the air. For those with truly breathtaking stones, this is a great way to showcase them.


Cosmos-Inspired Engagement Rings: These engagement rings aren't for everyone, but for those who want something a little different, a cosmos-inspired engagement ring might be a perfect fit. These rings are inspired by constellations and the planets and often boast unique cuttings and stones, such as moon-shapes, moonstones, and opals spaced out strategically along the band.


Modern Cluster Rings: This ring style piggybacks off of the traditional cluster style but adds a little flair. Often, modern cluster rings will include lots of contrasting gemstones, or unsymmetrical settings to give them a truly distinct look.


Molten Engagement Rings: One style that's very popular nowadays is the molten engagement ring, which uses an imperfect cast for the band that creates an added texture that can be very distinct. These rings are most often inspired by nature and the landscapes found in nature and boast unusual gemstones or shapes.


Geometric Rings: As the name says, geometric engagement rings are often angular and boast triangle settings or unusually cut diamonds and gemstones in unique geometric shapes. For someone looking for something a bit more modern that still has a good balance, geometric rings can be ideal


Confetti Engagement Rings: Last, but certainly not least, confetti rings were inspired by some of today's most popular designers and often include less perfectly cut stones of a variety of hues, set into a simple, molten band.


Contact us to learn more about our bespoke engagement ring styles!
If you're looking for the perfect bespoke engagement ring or traditional engagement ring in London, we'd love to hear from you.
Contact us online today
to learn more about your options or call +44 207-859-4754.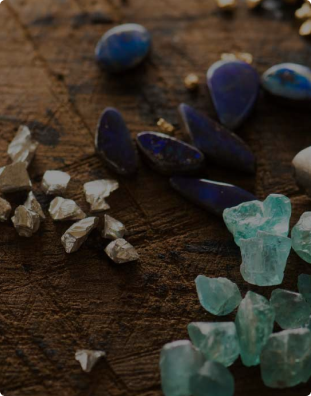 Featured / seasonal collection banner
RESPONSIBLY SOURCED.
BEAUTIFULLY CRAFTED.
SHOP NOW
Featured products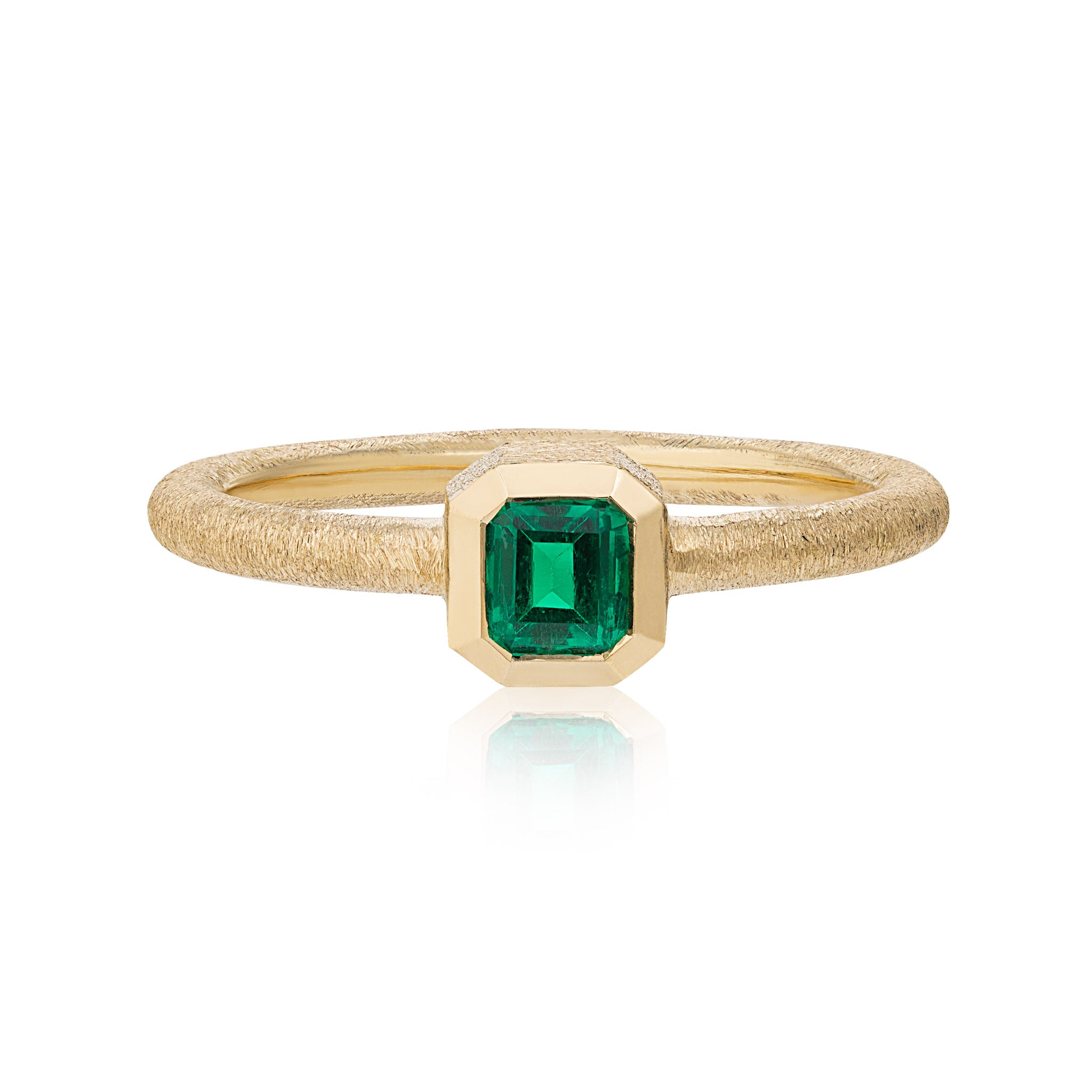 Featured products