In the modern age of mass consumerism and instant communication there is a natural tendency to look back at times gone by with an air of nostalgia. This is no more true than in the world of luxury goods and fine jewellery where antique pieces are becoming quite popular, especially in Asia and the Far East. Ironically modern technology, in the form of the internet, has opened up this vintage treasure trove to a mass audience and there are now a number of e-commerce and reputable online auction houses offering an array of jewellery from as far back as ancient times, right through to the Edwardian era. As discussed in earlier articles, online jewellery sales still only account for 5% of the market (a figure that is much lower than many retail sectors) but some important changes are afoot and Forbes have predicted that this market share will double to over 10% by 2020. A key driver behind this shift is the improvements in digital picture and video technology over recent years, coupled with high speed internet connections and more user friendly, 'ergonomic' websites. Whereas 5 or 10 years ago people may have been a little reluctant to make a large purchase based on a grainy picture that was slow to load, they can now view 3-D images and videos, which can often be rotated and zoomed in high definition.


(Sales of antique jewellery, such as the early 20th century rings above, have grown enormously)
It is generally agreed that in order for a piece to be considered an antique it must be at least 100 years old. This includes the Edwardian
belle époque
era when jewellers developed the use of platinum and many other innovative techniques for the first time. Many people feel a romantic attraction to items that were crafted and worm by our ancestors. As with contemporary pieces, diamonds are very popular and so too are Burmese rubies, Colombian emeralds and Kashmir sapphires. Those professionals with a precision knowledge of gemmology and antiques are in high demand as a result of the boom in the industry over recent years. The need for such knowledge is acute, as prices have risen sharply and buyers need to have the confidence that they are buying genuine antiques rather than the reproduction pieces that can often look identical to the originals to the untrained eye. With regards to the gems themselves, laboratory certification can provide a scientific safeguard to the provenance of the stones and it can confirm they are natural, non-enhanced and untreated.
(Certification can help to safeguard buyers from synthetic stones)
Pearls in particular have shot up in price over recent years but some other heavy pieces, such as Victorian brooches, have seen a decline in value. The highest values for pearls are achieved by those produced before 1910, the point at which cultured pearls began to enter the market in volume. Cultured pearls have nose dived in value in recent times so it is well worth obtaining a certificate stating they are natural prior to parting with any cash. In extremis the price difference between natural and cultured can be up to a thousand times. With antique jewellery (as with all other antiques) it is important to remember that different styles and tastes go in and out of fashion. The trick is to identify those items that are currently undervalued and likely to come into vogue in the future. For the new collector auctions can often be a good place to begin to look for antiques and bargains can very often be found where you might least expect it. Due to the nuisances of the auction process, you can often find that the crowd may overlook a piece that has the potential to be a great asset to your portfolio or collection.
(Cultured pearls are worth up to 1,000 Xs less than natural ones)
By the same token a seller can sometimes find themselves pleasantly surprised by the price achieved. A good example of this was that of a farmer from Wiltshire who decided to auction off a pair of pearl earrings from 1905 that had been in his family for a number of years. To his delight and astonishment expert examination unearthed their historical significance as having once been owned by the exiled Romanian royal family and they fetched a staggering £1.6 million. If possible try and establish the history of a piece from the seller before you buy it as any significant historical links will add a good deal to the value. The vast majority of antiques contain some form of maker's mark so inspect the item for any indication of this and it may also give you some tell tale clues as to its earlier ownership. When examining a piece look for "patina," that is the term used by dealers for the sheen that occurs on an object that has been worn or used many times over the years, as it can give you an indication as to whether it genuinely is as old as the seller purports it to be. However when assessing patina be sure to ask the vendor whether the item has been restored in any way as this will have an obvious impact upon the visual signs of its use.
(The patina can give an indication of the age of a piece)
As with all things in life, if it's too good to be true it probably is! The vast majority of fakes are sold on the basis that they are a bargain that is too good to miss. Always do your homework and only buy from reputable auction houses and antiques dealers. It is worth starting small and building up your collection methodically over time rather than rushing into it and potentially making costly mistakes. Most of the leading collectors and dealers have honed their skills over a good many years, or even decades, so if you are looking for a one off purchase then it is essential to pick their brains and use their knowledge. For the most part they trade heavily on their reputations so they are unlikely to lead you astray for fear of putting off potential future customers. That said it's your money at the end of the day so never be afraid to walk away from a deal if it doesn't feel right or if you are not sure about either the seller or the items he or she is selling.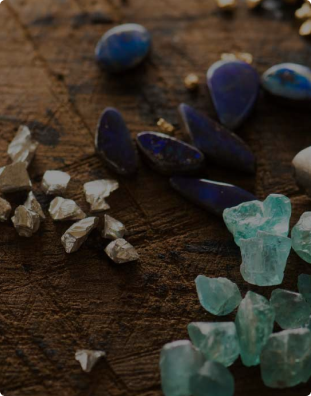 Featured / seasonal collection banner
RESPONSIBLY SOURCED.
BEAUTIFULLY CRAFTED.
SHOP NOW
Featured products
Featured products