Most people with an interest in gemstones have become very familiar with the much vaunted 'four-Cs' (cut, colour, clarity and carat) but the importance of the validity of a stone's certificate in terms of assessing its value and provenance has often been overlooked. Many new players have entered the certification arena in recent times but it is fair to say that there are a few, very well established, pedigreed stalwarts that provide the greatest accuracy and impartiality. A recent visit to the Gübelin Laboratories in Lucerne, Switzerland, provided a unique insight into the scientific rigour with which this long established Swiss institution undertakes its work. Established in 1923, Gübelin have built an unrivalled reputation for the thoroughness and integrity of their work, which is widely respected across the industry. As a direct consequence of this, the value of stones carrying the Gübelin Gem Lab Seal tends to be much higher than many of their rivals.


The much coveted Gübelin Gem Lab Seal (www.gubelin.com)
This is achieved in part by their '6-eyes' principle, whereby each Gemmological Report is based upon "independent analyses conducted by at least three experts." Each of these experts work individually and their findings are not revealed to each other. To add a further layer of impartiality, the identity of the owner of each stone is not revealed to the experts, to prevent any undue pressure being applied upon them to judge one gem more favourably than another. The Gübelin lab is widely regarded as one of the most state of the art facilities in the World, making full use of chemical and spectroscopic analyses, the technicians and scientists they employ are of the highest calibre.
The Gübelin Laboratories, Lucerne, Switzerland, photographed in December 2015
Set in a nondescript suburb of the picturesque Swiss town of Lucerne, the Gübelin Labs could easily be overlooked by the casual passer-by. However one of the more interesting facts about this facility is that it contains a reference collection of more than 25,000 gemstones from around the World, including those from mines that have long since ceased production. This enables Gübelin to compare and contrast each stone that is brought here with a huge catalogue of past examples, aiding the accuracy of the ensuing certificate and report. Although the founder, Eduard Josef Gübelin, emanated from this small Swiss town, what he started almost a century ago has now developed into a global brand and benchmark certification standard. Gübelin now also operate from New York and Hong Kong.
The picture postcard old town of Lucerne, a short bus-ride from the Laboratories
Training and development has also been at the forefront of the ethos at the Gübelin laboratories. This is most clearly demonstrated by the fact that most of the highly skilled gemmologists who work there hold an advanced degree in Earth Sciences, coupled with rigorous in-house training provided by the wealth of experience from within this institution over a 2-3 year timeframe. Gübelin refer to their approach as that of the 'five pillars' which, in their own words encompass: the "6-eye principle; state-of-the-art analytics; safeguarding; expertise; ethical guidelines." This thoroughness continues throughout the Gübelin brand into its fine jewellery and watch collections. Whilst it is important to note that Gübelin are not the only reputable gemmological certification authority, they have developed a unique formula and style that sets them apart. In a globalising World where cheap imitations are prevalent, it is reassuring to find a traditional institution that can offer a high degree of certainty to the value and provenance of the gemstones that one purchases.
Gübelin have established themselves as one of the most respected jewellers in Europe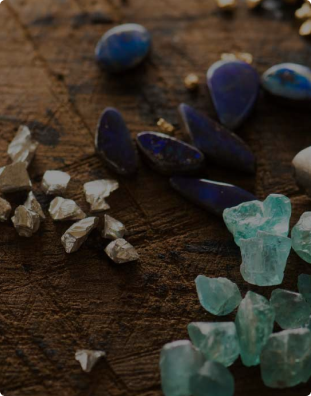 Featured / seasonal collection banner
RESPONSIBLY SOURCED.
BEAUTIFULLY CRAFTED.
SHOP NOW
Featured products
Featured products