(The Crown of the Andes - a rare surviving example of early Spanish colonial gold and emerald work)
Coloured gems are enjoying a renaissance at the moment and of the "big three" (emerald, ruby & sapphire) emeralds are shining especially brightly. At the route of this phenomenon is a virtuous circle of consistency of supply from fresh mining sites in Zambia, Brazil and most notably Colombia, assured by Gemfields and other new corporate coloured gem powerhouses, coupled with rising demand from both traditional and emerging luxury markets. The rarity, vitality and beautiful tones and hues of coloured stones are also key drivers behind their burgeoning popularity. The often intriguing back stories to these enchanting green gems deepens their mystique and hence their demand. Once prized by the Aztecs and Incas, the New World emeralds of the legendary Muzo mines in Colombia are the most sought after. In the sixteenth and seventeenth centuries the conquistadors loaded thousands of Muzo emeralds onto their treasure fleet of galleons and shipped them around the world. Many found their way to the Spanish court but a large number were exported further afield and were especially desired by the Mughal rulers of pre-colonial India. Colombia's violent past and long running civil war between the government and FARC guerrillas meant that by the 1980s the once proud Muzo mines were struggling to survive. Corruption, criminality and civil unrest also played their part in limiting the emerald output of the Boyacá region.
(Emerald & coloured gemstone jewellery is experiencing a resurgence in fine jewellery popularity)
Over the past 25 years however the mines' fortunes have massively improved and a consortium of Houston-based Texan private-equity investors have brought mining in the region back to life. In the words of Charles Burgess, director of Minería Texas Colombia (the main production side of the consortium), it has been transformed from a "primitive Victorian tin-mine operation" to "become a modern, mechanised, state-of-the-art facility as well as a mine-to-market business focused on transparency, sustainability, full traceability throughout the chain of supply, and social responsibility." In all they have invested over $100 million USD since taking up the mining licence in 2009 and acquiring full ownership and control in 2014. With the assistance of sophisticated Swiss marketing, Muzo-branded stones have reached world-wide markets and have featured in creations by renowned designers, including Solange, Azagury-Partridge, Selim Mouzannar and Antoine Sandoz. Gemfields PLC have become the world's biggest coloured gem mining company and they have recently moved into the Colombian emerald game, have first ventured into the emerald market when they purchased the Kagem mine in Zambia in 2008. Gemfields have sought to increase consistency in what used to be a highly disorganised and fractured market.
(MTC, Gemfields, Mustang Resources & Hexa Resources are revolutionising coloured gem stones)
They have achieved this by pioneering a marketing strategy within the coloured gem industry, first devised by De Beers in the diamond market, in which they target designers, retailers and consumers from all angles. A recent example of this was their collaboration with Chopard on a Green Carpet Collection at the Cannes Film Festival. Gemfields CEO, Ian Harbottle, recently stated "in the past seven years, there has been a 16-fold increase in prices for rough emeralds. We mine 25-30 million carats a year and we plan to increase that to 40-45 million carats over the next two to three years." The reason for this planned increase? Rising demand! Recently all of the major high-jewellery collections have showcased the vibrant colour and rich, deep hue of emeralds, especially Colombian emeralds. Van Cleef & Arpels have decided to dedicate one of their most high profile jewellery collections, Emeraude en Majesté to the enchanting emerald. President, CEO and creative director Nicolas Bos explained this move by saying that "usually a high-jewellery collection brings together the two main elements: gemstone selection and design theme or narrative. This year, we decided to separate them, to revisit our long tradition of coloured gemstone expertise by focusing on the emerald." Emeraude en Majesté combines emeralds of different cuts, styles and even provenance by including both Colombian and Zambian stones.
(Classic emeralds, such as this Bulgari gift from Richard Burton to Elizabeth Taylor, are back in vogue)
Bulgari have got in on the act too in a return to their 1950s and 1960s designs that were so eagerly absorbed by the great collections of Elizabeth Taylor, as lavish gifts from the be-smitten Richard Burton in a nod to her role as Cleopatra and the ancient Egyptian emerald mines. Louis Vuitton have also entered the fray and bejewelled the Metamorphosis suite in their Acte V collection with rare Panjshir emeralds from Afghanistan. Cartier have played upon their historic links to the great Maharajahs of pre-colonial India in their Apparition suite of the Magicien high-jewellery collection, which includes a €1.8 million necklace comprising 66.83 carats of emerald beads surrounding a cushion cut 14.71 carat Colombian emerald, emitting waves of diamonds, peppered with black onyx, echoing some of their Art Deco pieces from the 1930s. Dior's designer, Victoire de Castellane, made the emerald the centre stage for her Dior à Versailles collection, which harks back to the glamour and sumptuousness of the eighteenth century Imperial French court. Intriguingly even Chanel have strayed from their usual binary colour spectrum to indulge in some Colombian emeralds to adorn their wheat-themed collection Les Blés de Chanel, incorporating three pear-shaped Muzo emeralds cut from the same rough stone. This phenomenon is reaching out to all the dedicated diamond houses, who are now frequently punctuating their jewellery with emeralds. Examples of this include Graff's Peacock earrings and Nirav Modi's multi-strand necklace comprising huge Brazilian stones.
(Gemfields have sought celebrity endorsement from stars such as Mila Kunis to promote emeralds)
For more information on bespoke jewellery at a fraction of the price of the big luxury brands and to view our range of emeralds, diamonds, sapphires, rubies and exotic stones, reach out to us @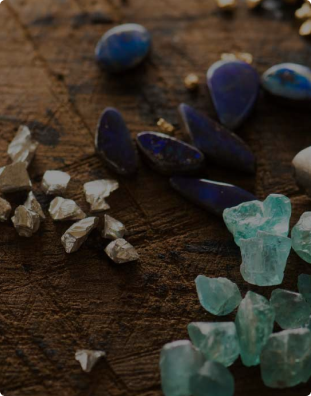 Featured / seasonal collection banner
RESPONSIBLY SOURCED.
BEAUTIFULLY CRAFTED.
SHOP NOW
Featured products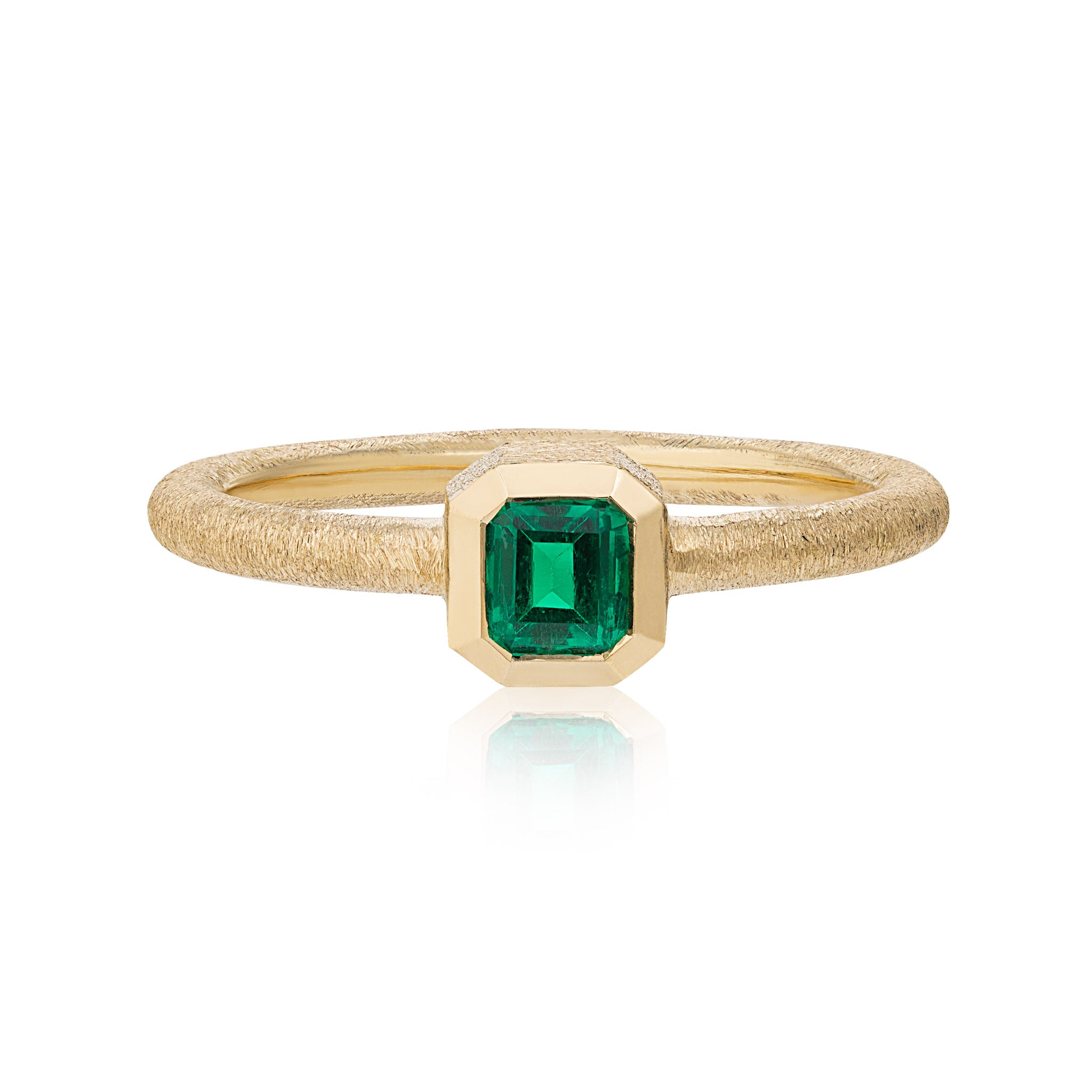 Featured products