Founded from a passion for gemstones, London DE has become the hallmark of custom design jewellery. Charlotte Wiseman from Abode2 meets company owner and diamond devotee, Philip Spencer.

Why did you set up London DE?

I founded the company in 2013 from a passion for gemstones and jewellery, combined with a long-running urge to start and scale my own business from scratch. In fact, it was as a spectator at the London 2012 Olympics, that I came upon the idea to build a brand around the 'London' trademark. Crucially, family and friends in the gemstone and jewellery industry and the Colombian emerald trade gave me access to the partners and support that I needed to create a niche and USP - the ethical sourcing and supply of coloured gemstones and bespoke jewellery from mine-to-market.

What sets you apart from other jewellers?

Our mission is to deliver precious gemstones and bespoke jewellery to business and retail markets in an ethical and cost effective way. We guarantee the integrity of our products with a fair-trade approach. It's this focus on transparency and ethics, coupled with a streamlined and efficient business model that sets us apart from the competition.

How do you ensure your products are ethically sourced?

We go direct to source, with a mine-to-market approach, giving us oversight along the entire length of our supply line. We are in partnership with one of the leading emerald distributors in Colombia and we have direct relationships with other coloured gemstone producers in South East Asia. Our bespoke jewellery pieces are handcrafted in Hatton Garden, London's gemstone and jewellery district, enabling us to quality assure each and every item.

What growth opportunities are London DE focusing on?

Currently we are focusing on the procurement of coloured stones, as wholesale prices have fallen by over 30% presenting a unique opportunity to re-stock. In the longer term, we see the largest growth market as the Asia-Pacific region. To these ends we have an in-house fluent Chinese speaker developing business opportunities focused on the Chinese and Asian audience. We also foresee a rapid 'bounce-back' in the Western economies in the latter half of 2020, so we are developing a bespoke PHP coded e-commerce website as we speak, and we will launch a fully-integrated digital, print and radio marketing campaign in the summer.

What options are available for anyone looking to invest in London DE?

We are currently offering two investment alternatives:



£1 million in loan notes (having raised just over 55% already), over a 5-year term, with early exit available after 9 months, paying a monthly coupon at an annual rate of 10-15%.


£1 million in Enterprise Investment Scheme (EIS) equity (of which we have already sourced 25%), to balance debt with dilution and providing for income or capital growth alternatives.


To arrange a free consultation, visit
www.londonde.com
, or for further information on how to invest, get in touch:
support@londonde.com
.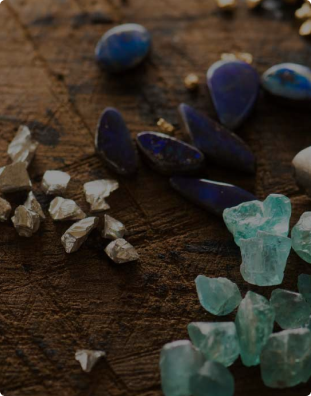 Featured / seasonal collection banner
RESPONSIBLY SOURCED.
BEAUTIFULLY CRAFTED.
SHOP NOW
Featured products
Featured products