Hottest 2021 Engagement Ring Trends

These days, London DE is seeing a lot of different engagement ring trends, some are brand new, and others are a return to more classic styles. If you're getting ready to propose to your partner or you're shopping for engagement rings together, we've collected some of the hottest 2021 trends here to give you some inspiration!

Coloured Gemstones

One big trend we're seeing this year when it comes to engagement rings is the use of more coloured stones rather than the traditional diamond engagement rings. Many are choosing to create bespoke engagement rings that include coloured gemstones, like sapphires, emeralds, and rubies. Additionally, many are favouring birthstones to give their rings an added dimension and make them more personalised. Coloured stones can make an engagement ring more unique and much more eye-catching.

Pearl Rings & Eco-Friendly Materials

Many more couples are opting for more eco-friendly materials for their engagement rings. These days, one unique and relatively new engagement ring trend we're seeing is pearl engagement rings, which swap out more traditional stones for pearls. For those fans of classic jewellery, a pearl engagement ring could be the way to go. Additionally, options such as lab-grown diamonds and recycled gold are gaining more traction in 2021.

Pear-Cut Diamonds

Another unique and popular engagement ring trend this year includes pear-cut diamonds, which are also referred to as pendeloque or teardrop-cut diamonds. It's a cut that truly brings out the brilliance of the stone and offers flexibility and can be worn with the tip facing either downwards or upwards.

Split-Shank Rings

Split-shank rings are unique and can be a great way to showcase your centre stone and really draw the eye to your diamond or other gemstone that's the centrepiece of your ring. This unique design is distinct because the band splits as it reaches the center stone, framing the stone in a way that's truly beautiful. In fact, Beyonce's engagement ring is a split-shank ring.

Contact us today for more engagement trends and bespoke jewellery

For more help choosing the perfect engagement ring, you can contact London DE today online or by calling +44 207 859 4754. We also specialize in cufflinks and watches, so contact us now!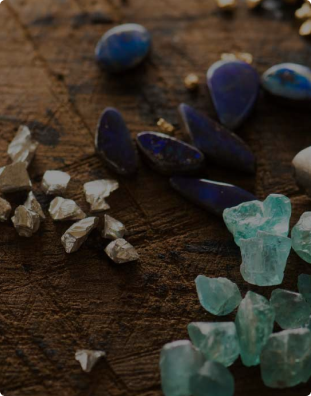 Featured / seasonal collection banner
RESPONSIBLY SOURCED.
BEAUTIFULLY CRAFTED.
SHOP NOW
Featured products
Featured products