Kate Middleton is always the one to watch for style when she ventures to an event. Ever since her courting with Prince William in St Andrews, followers of the princess look up to her fabulous outfits and combinations with jewellery in hopes to copy her beautiful silhouette. Just like the other women within the royal family, Kate has a spectacular jewellery collection that matches her sparkling personality, showcased at various occasions over the past 20 years.

Wimbledon, 2021


(Kate at the Wimbledon Championships, image courtesy of Vogue

Making an appearance at the men's doubles on court 14 this week, Kate wore a beautiful navy and white outfit. In pairing, she wore her sentimental Daniella Draper pendant which is decorated with her children's initials, as well as her Simona Rocha pearl earrings, Spells of Love satellite necklace, and, of course, her heirloom Gerrard sapphire engagement ring.


(Sapphire engagement ring, image courtesy of Brides

Our Royal Blue Ceylon Sapphire Ring is a spitting image to Kate's engagement ring, if a sapphire is tickling your fancy.


(Royal Blue Ceylon Sapphire in a Diamond Halo Ring, London DE

Wedding, 2011


(Kate on her wedding day, image courtesy of Tatler

A day which I am sure we all remember quite vividly. Kate was absolutely radiant in her intricately laced wedding dress, decorated perfectly with her Cartier Halo Tiara attached to her draping veil. On her ears dropped a sparkling pair of pear-cut diamond earrings from Robinson Pelham, gifted to her by her parents.

BAFTAs, 2018


(Kate wearing her emerald and diamond suite, image courtesy of Diamond Studs

Green really is her colour. Kate and Wills walked down the red carpet at the 2018 BAFTAs absolutely gleaming, with Kate premiering a fabulous forest number paired with a beautiful emerald and diamond set – one which is hard to forget. The set included large stud earrings, a necklace and bracelet, which were privately gifted to the princess. The jewellery designer is sadly unknown.

Our Cleopatra Set, which includes deceivingly similar stud earrings, necklace, and ring, are a dead ringer for this glamourous suite.


(Cleopatra Set, London DE

Vogue 100: A Century of Style, 2016


(Kate at Vogue 100, image courtesy of Tatler

This is one of Kate's more delicate and neutral looks, however just as radiant. In attendance of the Vogue 100: A Century of Style exhibition, Middleton adorned her matching Monica Vinader Riva Diamond cluster drop earrings and necklace – adding a delicate and subtle sparkle to her outfit.

Wimbledon, 2011


(Kate and her gifted bracelet, image courtesy of Vogue

This low-key outfit worn by a young Kate on the same year as her wedding still has just as great of an impact to this day. Rocking a fitted white dress, our eyes are drawn to her gold chain bracelet which adorns two little 'C' charms. This piece was gifted to her by the Duchess of Cornwall, with the charms symbolising both of their names.

Want to look as fabulous as Kate during the Wimbledon Championships this year?
We can create a bespoke gold tennis bracelet that is not too dissimilar to Kate's dainty chain above, with 15% off this purchase if you sign up to our newsletter - but act quickly, as our offer runs out by July 11th 2021.

 


(Square Cut Diamond in White Gold, Gold or Platinum Tennis Bracelet, London DE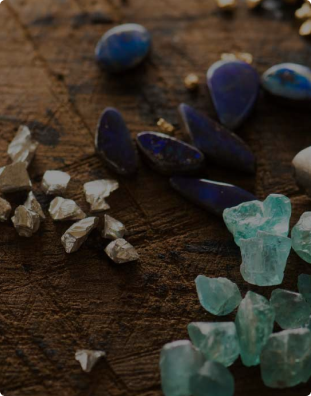 Featured / seasonal collection banner
RESPONSIBLY SOURCED.
BEAUTIFULLY CRAFTED.
SHOP NOW
Featured products
Featured products