All businesses have one thing in common, they all require investment to succeed. In the past, that often involved a formal meeting with a bank manager to discuss a business loan and overdraft facility. However, since the financial crash of the late 2000s, all that has now changed and peer-to-peer lending and investing has become the new springboard for start-up and grow-up enterprises. In this article we aim to set out our stall, explain why we are crowd funding, what we hope to get from it and, most importantly, what we can offer investors in return! LDE was launched in December 2013, with the aim of disrupting an industry that has operated for a very long time with very high overheads and outdated practices. It astonished me to learn that 65% of traditional jewellers did not even have a website at that time! Whilst competition was mounting in the diamond sector and e-commerce was starting to take off there was, and still is, a gap in the market to be filled by a hybrid, 'clicks & bricks' portal, specialising in coloured stones sourced and delivered from 'mine-to-market.' The genesis of LDE was the combination of low fixed costs (with no stock or retail premises), an adaptable face to face approach alongside a powerful digital channel and online presence, with a network of contacts high in the gem supply chain.


(Hot off the bench: an example of one of our recent bespoke pieces - a fine Colombian emerald ring)
We accomplished much in the early development phase of the business, growing our industry contacts, honing our sales process and balancing our books financially. We were elected to join the National Association of Jewellers (NAJ), British Allied Trades Federation (BATF), British Jewellers' Association (BJA), the Goldsmiths' Company and our hallmark was registered with the London Assay Office. This culminated last year, when we were shortlisted in the KPMG SME Awards 2016 in the categories of "start up - one to watch" and "entrepreneur of the year." It soon became apparent that the popularity of bespoke engagement rings and jewellery pieces was increasing so we began to work closely with one of the most highly regarded workshops in London's Hatton Garden. We can produce CAD (Computer Aided Design) images of a piece prior to fabrication and create any handmade design a customer requires to order in approximately 1-2 weeks. We only use ethically sourced, lab certified natural gems, precious metals and skilled craftspeople working by hand to create unique jewellery. We have an exclusivity agreement to supply Colombian emeralds into Europe from a key supplier in South America and we leverage the power of the inventories of top tier coloured gem and diamond wholesalers, without the need to tie up capital in expensive stock.
Having grown organically for 3 years, the time is right to seek further investment in order to take the business to the next level. This will enable us to hire new staff and ramp up a thoroughly planned and costed, multi-faceted marketing campaign. In May this year Zara will join our team, as a diploma qualified gemmologist, to become our Creative Director. We are also maximising the outreach through our digital channels with a tightly controlled Google Adwords PPC (Pay Per Click) campaign. Allied to this we are promoting our business pages on social media and boosting some of our key posts. We are building a Google Shopping campaign and we are also working on affiliate marketing and banner advertising. Later in the year we will launch our first Sky AdSmart TV advertising campaign, with our web and digital development partners. This will be filmed, edited and finalised in the Autumn so that it is ready to be aired on Sky in November and December, in order to capitalise on the festive sales period leading up to Christmas. Sky AdSmart has opened up the medium of television advertising to small and medium sized enterprises for the first time. The functionality of this method enables specific targeting of audiences based upon detailed analysis of their purchasing power, demographics, geographical location and interests.
As the e-commerce share of the market doubles from 5% - 10% over the next few years, at the same time that the number of people consulting their smart phones prior to making a jewellery purchase crosses 80%, the opportunities abound for a nimble player to establish a strong presence. With a focus on coloured gemstones, a far less competitive market than diamonds and with lower advertising and marketing costs, we are able to operate and grow in a niche segment before expanding across more heavily commercialised sectors. One of the key advantages of the digital channels to market is their global reach. This is most clearly demonstrated by the fact we have done business with clients in Singapore, USA, Austria, France and Germany, as well as the UK. The traditional high street bricks and mortar store would not be able to achieve this level of global trade by way of foot fall alone. We plan to take on two additional, full-time, sales consultants in the near future in order to focus heavily on sales generation and aftercare. We will achieve this by hiring young people who have recently finished their formal education and develop them as individuals. This will be done under the government apprenticeship scheme, for which we are applying for grants. This will also enable us to offset up to 50% of the training costs of these new employees. 
The investment:
We're offering
15% of the equity of our business in return for £60,000
, via the
FCA
regulated Seedrs platform, operating under the
HMRC
approved
EIS
(Enterprise Investment Scheme).
Follow this link to learn more on EIS:
We are pleased to offer the following rewards to our investors:


Those who invest under £100 will receive a 5% discount on any of our products or services;




Those who invest over £100 will receive a 10% discount on any of our products or services;




Those who invest over £500 will receive a 20% discount on any of our products or services;




Those who invest over £1,000 will receive a 30% discount on any of our products or services;




We will also offer a 10% discount on our products and services to anyone who refers us.


We post blog articles and social media updates almost every day. To learn more about our business and/or our Seedrs Crowd Funding campaign, follow these links:
https://www.seedrs.com/diamond-emerald-exchange 
londonde.com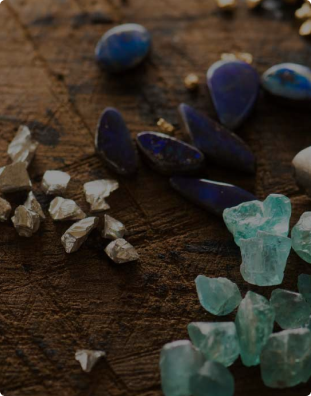 Featured / seasonal collection banner
RESPONSIBLY SOURCED.
BEAUTIFULLY CRAFTED.
SHOP NOW
Featured products
Featured products