The countdown to the big day has well and truly begun but, as the festive period begins, so does the daunting task of Christmas shopping. With so much to choose from, finding the perfect gift for a loved one can feel like searching for a needle in a haystack, made only harder this year with the closure of shops across the country. So, in the hopes of preventing any extra stress to an already stressful year, we have put together our definitive Christmas gift guide for 2020.

Afterall, what better time has there been to share a little bit of extra joy.




Synonymous with love and passion, a ruby's vibrant glow has, for centuries, made them one of the most precious gems; costing the highest per carat of all coloured stones. So, if you're wanting to show your loved one how special they are to you, then our ruby ring is the way to go. Standing bold against a white gold band, a soft cushion-cut retains the ruby's timeless appeal, whilst a diamond halo and shoulders provide tantalising sparkle.




They say that good things come in small packages, which is certainly true of our 18-karat yellow gold and emerald stud earrings. In keeping with the Christmassy colours, our vibrant green emeralds are definitely a fitting gift for the festive season with a unique cabochon cut intensifying their glow. With their petite size yet bold colour, these earrings are the perfect choice for someone with a demure style but still likes to make an impact.




Unwrapping a beautiful ring on Christmas day creates a story you can proudly tell time and again but what makes it even more special, is if the ring itself has a story. Our 18-carat yellow gold ring has been handmade in Bogotá, with a brushed finish to accentuate its hand-crafted origins. Sitting at the centre of the ring is a bold oval cut emerald (0.42 carats) which comes from the infamous Muzo mine, located in Colombia. The gem's rich alpine green hue is a reminder as to why Muzo emeralds are considered the highest quality emeralds in the world.




Bringing a much-needed touch of warmth to the chilly season is the unique glow of our 18-carat rose gold rubover diamond necklace. Weighing a total of 1 carat, the petite diamonds add an alluring hint of sparkle which compliments the delicate nature of the chain (36in/91cm); ideal for someone who favours a minimalist style.




If you're unsure what style of jewellery to get your loved one then our 18-carat white gold diamond hoops are a great choice. Elegant and versatile, a pair of diamond hoops are a must have for every jewellery collection. Three rows of alternating sized pave-set diamonds (0.65 carats) add a modern twist to the classic style, whilst ensuring sparkle is maximised.




Effortlessly chic and sophisticated, the humble diamond bangle is a great addition to any outfit and would be an accessory treasured by anyone who receives it. Boasting four neat rows of pave-set diamonds, our elegant and sleek white gold bangle is sure to impress. Thanks to the versatility and timelessness of the classic design, our bangle will be appreciated by those of all ages. Our bangle would also make a great accompaniment to our white gold diamond earrings.

By Holly Johnson
Timeless Christmas Jewellery Trends
Christmas Jewellery Gift Guide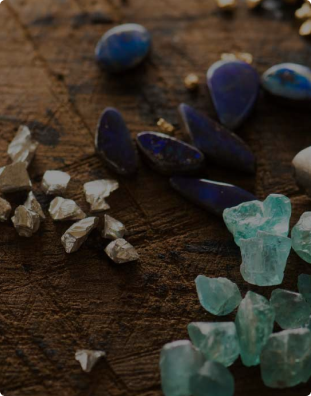 Featured / seasonal collection banner
RESPONSIBLY SOURCED.
BEAUTIFULLY CRAFTED.
SHOP NOW
Featured products
Featured products