Over the years there have been some extraordinary auctions of fine jewellery collections. The world's largest auction houses, Christies's, Sotherby's and Bonham's, date back to the eighteenth century and they originally came to prominence for their sales of rare books and art, before diversifying into jewels and rare gemstones. Christie's first sales of fine jewellery came in the aftermath of the French Revolution, when it auctioned the fabulous collection of Madame du Barry, Louis XV's mistress, in 1795. This sale achieved £8,791 (roughly £1 million in today's terms), a record that stood until the twentieth century. Below you will find a find a whistle-stop tour of the 10 largest fine jewellery auctions in history:


Elizabeth Taylor collection: $137,235,575 - Christie's New York, 13th / 14th December 2011
Elizabeth Taylor, a giant of Hollywood, amassed what was probably the most valuable private jewellery collection in history. After her death on 23rd March 2011, her estate auctioned her vast collection of gems and jewels in a marathon two day, 270 lot sale. Smashing all time records, the sale captured worldwide media attention and included pieces by the venerable Bulgari, David Webb, Cartier, Van Cleef & Arpels and JAR. The headline lot in the auction was
La Peregrina
, a 16th century pearl necklace, gifted to Taylor by former husband and co-star Richard Burton, which fetched $11.8 million and set the record for a pearl piece.
Duchess of Windsor collection: $50.3 million - Sotherby's Geneva, 2nd / 3rd April 1987
The Duchess of Windsor, formerly Mrs Wallis Simpson, was a fashion icon and highly controversial figure of her age, due in no small part to her role in the 1936 abdication of King Edward VIII, who renounced the throne in order to marry the American divorcee. Over the course of their 35 year marriage, the besotted Duke gifted her a remarkable array of pieces from the world's premier fine jewellery houses, including Cartier, Suzanne Belperron and Van Cleef & Arpels. Bids were taken for the 300 lots from over 24 countries and included those from Elizabeth Taylor, the Cartier Museum, Calvin Kein and Laurence Graff. At over $50 million, this auction achieved six times that of the previous record holder, the collection of Flourence Gould, widow of railway tycoon Franck Gould.
Mrs Lily Safra collection: $ 37.9 million - Christie's Geneva, 14th May 2012
Formerly the collection of the Countess du Boisrouvrary, the profits from this 70 lot sale were donated to 32 charitable institutions. This incredible collection included 18 pieces by JAR (raising $11.5 million on their own) and constituted the largest ever private sale of JAR jewels at auction. Highlights included a 32.08 carat Burmese ruby and diamond ring by Chaumet, which fetched $6.7 million and was renamed the "
Hope Ruby
." A ruby camellia brooch made by JAR in 2003 also set the world record for a single JAR piece sold at auction at $4.3 million.
Royal House Sale: $31.4 million - Christie's Geneva, 14th November 2006
This consisted of 317 lots containing a wonderful collection of jewellery and watches from a variety of anonymous royal house. In included a unique selection of natural pearls and diamonds as well as an array of fine jewellery and watches from the most famous jewellery houses. The centre piece of the sale was the "Gulf Pearl Parure," an amazing natural pearl and diamond parure by Harry Winston which fetched $4.2 million. It comprised 193 natural pearls and 166 diamonds.
The Countess du Boisrouvray collection: $31.2 million - Sotherby's New York, 26th October 1989
This originally belonged to the late Count and Countess Guy du Boisrouvrary and it was inherited by their daughter, the Countess Albina Boisrouvray. It included rubies, diamonds, pearls, emeralds and sapphires of the finest quality. At the time it set the record as the largest every jewellery sale in the USA. The most impressive lot was a 32.08 carat Burmese ruby and diamond ring by Chaumet which fetched $4.62 million (later appearing at the sale of Mrs Lily Safra's collection in 2012, where it fetched $6.7 million).
Princess Salimah Aga Khan collection: $27.7 million - Christie's Geneva, 13th November 1995
This sale followed her divorce from Prince Karim Aga Khan. The beautiful princess, and former model, commissioned pieces from a number of great jewellers, including Boucheron, Cartier and Van Cleef & Arpels. The collection contained more than 250 individual pieces the princess had inherited from her grandmothers and collected as gifts. Laurence Graff purchased the biggest single lot, a 13.78 carat deep blue, heart cut diamond called "Begum Blue" for $7.8 million.
Ellen Barkin collection: $20.4 million - Christie's New York, 10th October 2006
This auction followed her divorce from financier Ronal Perelman early that year. The Hollywood actress sold off more than 100 pieces gifted to her by her extravagant ex husband, which included 17 pieces by JAR, one of which was a 22.76 carat elongated oval cut diamond "Thread" ring fetching $1.8 million.
Princess Margaret, Countess of Snowdon: $ 17.7 million - Christie's Geneva, 13th June 2006
This collection was of great historical importance, as it chronicled the life of one of the most senior members of the British Royal Family. It included rare Fabergé pieces, such as the Two-Colour Gold Mounted Guilloche Enamelled Silver Clock which sold for $2.3 million, 50% higher than its highest pre-sale estimate.
Collection of Mrs Charles Wrightsman: $15.5 million - Sotherby's New York, 5th December 2012
Jayne Wrightsman was one of the leading figures in New York society and the wife of the successful oil executive. She was a close friend of Jackie Kennedy Onassis (pictured on the right) and amassed a great collection of fine jewellery including bespoke commissions from JAR, Verdura jewels, Bulgari, Cartier, Suzanne Belperron and Van Cleef & Arpels.
Collection of Thurn un Taxis: $13.7 million - Sotheby's Geneva, 17th November 1992
Princess Gloria von Thurn married her distant cousin Prince Johannes von Thurn und Taxis, thought to be the richest aristocrat in Germany. She made a name for herself in the 1980s as the "Punk Princess," sometimes referred to as "Princess TNT, the dynamite socialite," due to her outlandish behaviour and outrageous outfits. When her husband, who was a third of a century older than her, died in 1990 she was forced to sell her fine jewellery collection in order to cover debts and inheritance taxes. Among the 300 items (only representing a small percentage of her total collection) was a pearl and diamond tiara that was commission in 1853 by Napoleon III for his bride, Empress Eugenie, which was purchased by the Louvre Museum in Paris for $650K, where it remains to this day.
Regal Rubies: The Most Expensive Rubies Sold at Auction
Lulo Rose: The discovery of a record breaking pink diamond
The Most Expensive Pearls in The World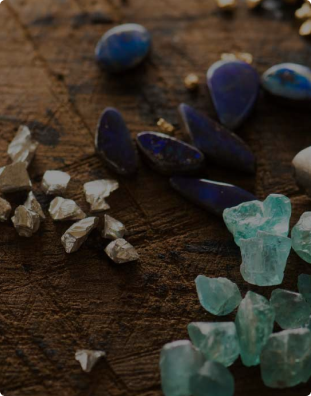 Featured / seasonal collection banner
RESPONSIBLY SOURCED.
BEAUTIFULLY CRAFTED.
SHOP NOW
Featured products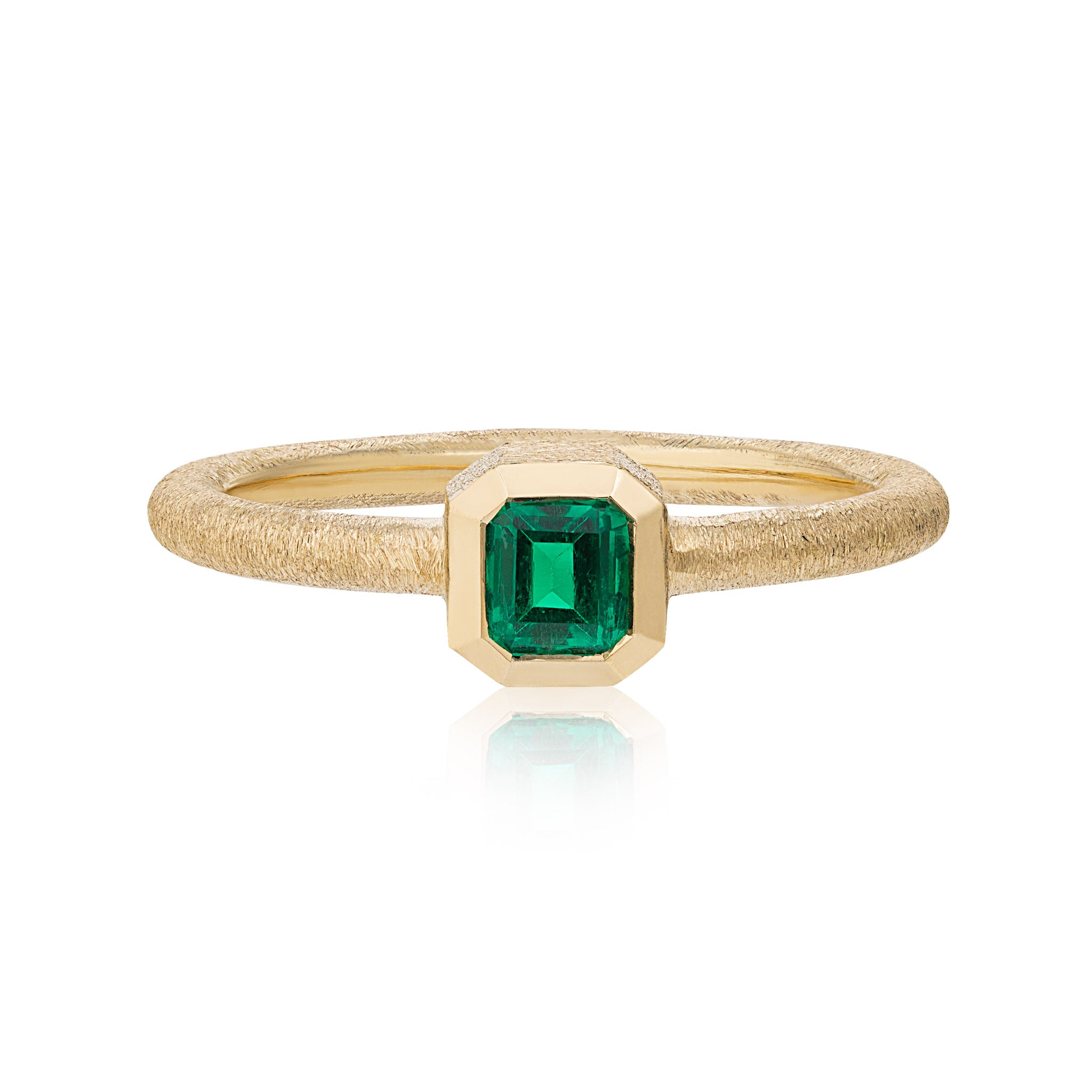 Featured products