(A bespoke ring LDE recently created for a client)
For most people an engagement ring is the most valuable and important jewellery purchase they will make in their life so getting it right is clearly important! Increasingly couples are choosing their engagement ring together but whether you are the sole or joint decision maker the same key considerations are apparent. If you follow our eight point guide below you can be certain you have covered all of the bases and left absolutely nothing to chance with this amazing start to a brand new chapter in both your lives. As with everything in life there are few truly right or wrong answers so the steps below should be viewed as guide to your decision making process, rather than a hard a fast set of steps to take.
Choose a gem
As we have discussed in great detail in previous articles, De Beers' clever advertising campaigns and strategies grew the market share of diamonds from around 50% in the nineteenth century to over 90% by the end of the twentieth. However, De Beers no longer controls the market and coloured gems are mounting a comeback. Over the past 10 years coloured gemstones have risen in price at a faster pace than diamonds for the first time in more than a hundred years. Sapphires are the second most common engagement ring centre stone, followed by emeralds and then rubies. Emeralds (especially those from Colombia) are the second most expensive gems (after high end red, pink and blue diamonds) and they have seen the sharpest price rises of all the colourer gems, tripling in value over the past 10 years alone! When considering sapphires it is important to note that they actually come in a range of colours, including blue, pink and yellow. Both sapphires and rubies are from the corundum family and are essentially the same stone (ruby is a red corundum and all other colours are sapphires).
Select a gem cut (shape)
Gems can be cut into almost any conceivable shape but there are 10 cuts that are most commonly used. Of these the round cut is by far the most popular, accounting for over three quarters of all gemstones, it is also the most valuable. In some cases round cut gems can be up to 40% more expensive that other shapes so this is an important consideration. The 10 cuts below are faceted shapes, that is to say they contain angular surfaces whereas cabochon cut stones consist of smooth curves and are less common
Choose a precious metal for your ring
The main options here are: yellow gold; white gold; rose gold; green gold; platinum or palladium. (For more detailed analysis see our earlier article:
The art and science of jewellery manufacture
). Platinum and white gold are the most popular metals and both look similar in appearance but platinum is much harder and slightly more expensive. One thing to carefully consider here is colour clash so always try to match the ring to existing pieces of jewellery worn by the future bride to be.
Choose a ring design
This is where your imagination can truly run wild! Bespoke jewellery is becoming increasingly popular and this is being driven by the digital revolution. Some companies, such as the London Diamond and Emerald Exchange (
londonde.com), offer a tailored, hybrid service. That is to say you can select a stone or stones and look at some design ideas, before meeting face to face to discuss exactly what you want. Alternatively, for those who have full confidence in making such an important purchase purely online, the functionality is there to 'click and buy' at the touch of a button from the comfort of your own home. Buying online, or buying from an online enquiry, can save up to 50% versus the high street.
Consider antique pieces
Antiques are enjoying somewhat of renaissance in recent times. In some cases engagement rings become family heirlooms that are passed down the generations. In other instances a certain style from the past, such as Art Deco for instance, may present a particular allure. Certain precious gems have ceased production and may only be available as antiques. Examples include the famed Kashmir sapphire (see earlier article) which has not been mined for nearly 80 years.
Set a budget
The old rule of thumb was to set aside two months' wages for an engagement ring purchase but truly and honestly this should be an amount you feel comfortable with. Think about what is most important to you and always consider the many money saving tips when it comes to buying precious gems. These including purchasing stones just under a major round number of carats (such as 0.49 instead of 0.50 and especially 0.98 versus 1.00). If you are on a tight budget, look at 'eye' clean stones (with no inclusions visible to the naked eye) rather than 'loupe clean' gems (with no inclusions visible under 10 times magnification). Loupe clean stones are in the range of Flawless (F) to Very, Very Slightly included (VVS) 2 and eye clean gems are typically Very Slightly included (VS) 1 and 2 (although some SI1 stones also fall into this category).
Calculate her ring size
This is more an art than a science! If she currently wears a ring on the fourth finger of her non-wedding ring hand then you may want to take a measurement from that. Remember that the US and UK operate a different sizing system and bear in mind the fact that any good jeweller can supply half sizes upon request. If needs be, consider ordering a set of plastic ring sizers from eBay for the cost of just a few pounds or dollars. Your jeweller will also adjust a ring up or down in size if you find it is not a perfect fit.
Consider a joint decision
Increasingly couples are choosing a ring together, either from the comfort of their own home or face to face with a reputable jeweller. It is possible to have your cake and eat it if you wish to make it a surprise with some certainty ask her what type of stone and designs she likes first and then source a ring based upon that.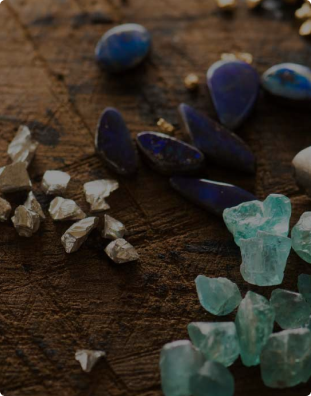 Featured / seasonal collection banner
RESPONSIBLY SOURCED.
BEAUTIFULLY CRAFTED.
SHOP NOW
Featured products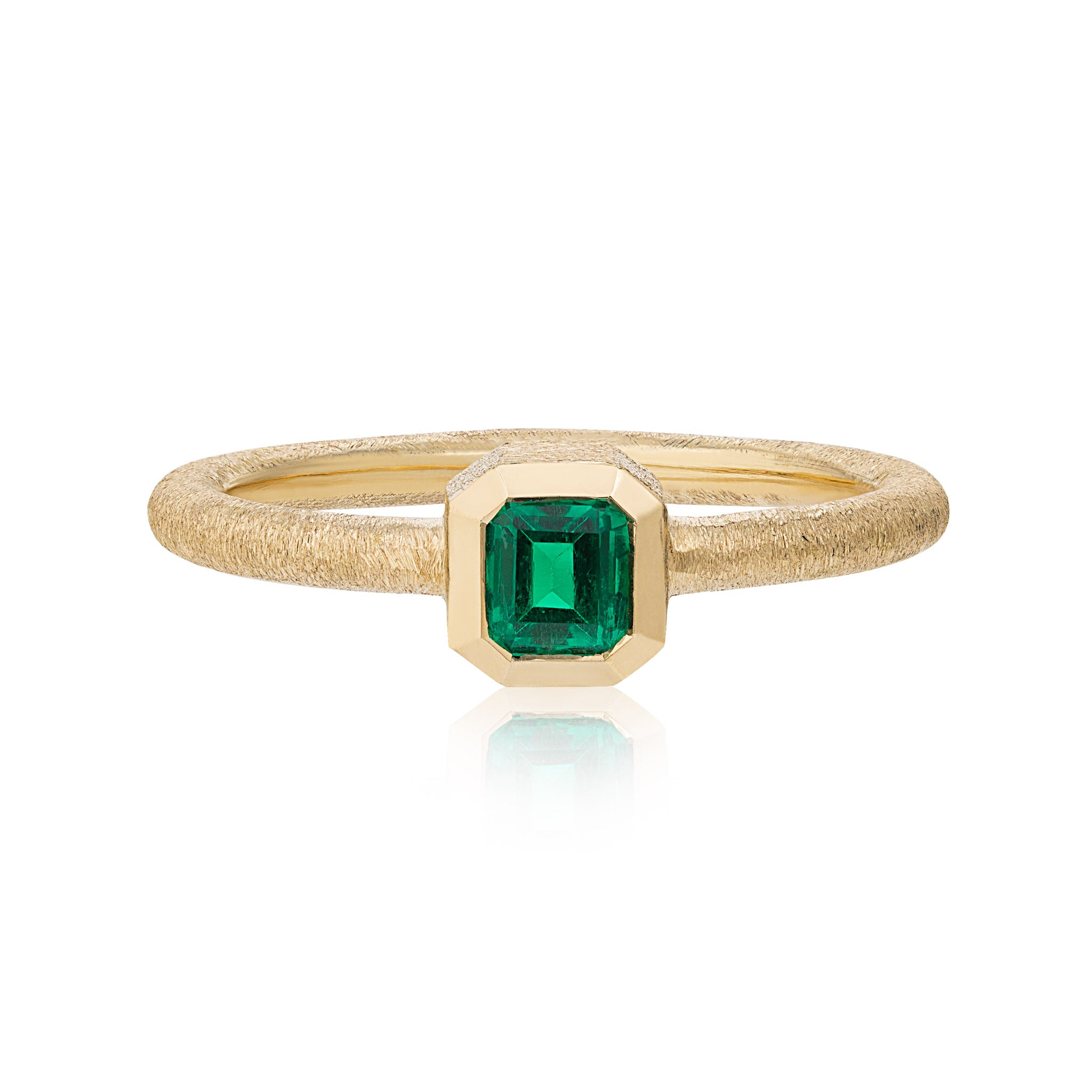 Featured products