As pride month draws to a close, we take a look back at some of the world's most vibrant jewels that make up the colours of the rainbow.

Red: Wallis Simpson's Van Cleef and Arpels ruby suite
For a woman synonymous with a passionate and controversial love story, it is no surprise that she is also known for her collection of fiery rubies. During her relationship with King Edward VIII, Wallis Simpson was showered with many luxurious gifts but her
Van Cleef & Arpels
ruby suite contain some of her most impressive jewels. The largest piece is a necklace that was commissioned by the Duke of Windsor for Simpson's 40th birthday with a personal inscription on the clasp. Certainly not a couple to shy away from extravagance, the necklace is theatrical and indulgent. Designed by René Sim Lacaze, rubies and diamonds are seemingly intertwined over each other before they end in an off-centre cascade of rubies. Accompanying the necklace is a ruby and diamond covered double feathered brooch shaped like two holly leaves. This Christmas gift, again from the King, was one of Van Cleef & Arpels' first attempts at their now infamous Mystery Set technique. The display of stones is seamless and no doubt contributed to the brooch selling for $806,000 at Sotheby's 1987 Duchess of Windsor auction.
Yellow: Tiffany Yellow Diamond – Lady Gaga
In 2019, 141-years after its discovery, the infamous
Tiffany
Yellow Diamond finally made its red-carpet debut at the 91st Academy Awards. Despite the night showcasing an array of luxurious jewellery, the magnificence of the 128.54-carat diamond was an unrivalled talking point of the night. The impressive stone, which was re-set in 2012 to celebrate Tiffany's 175th anniversary, was the centerpiece of a diamond encrusted, white gold necklace worn by Lady Gaga. The stone was bought by Charles Tiffany in 1877 after its discovery in the Kimberley diamond mine located in the North Cape Province of South Africa. Needing to be cut, the stone was taken to Tiffany's gemmologist, George Frederick Kunz in Paris. Despite being only 23-years-old at the time, Kunz was fully aware of the stone's brilliance and dedicated a year to planning the best cut. Eventually, he designed a bespoke cushion cut with 24 extra facets to optimise light. The result of which is a diamond so rich and radiant in colour that it appears to glow. Such a special piece called for exclusivity and, prior to Gaga's adornment of the jewel, only two other women had publicly worn the stone. The most famous of which was Audrey Hepburn who, during the promotional photos for her 1961 film 'Breakfast at Tiffany's', wore the diamond in a ribbon-style necklace designed by Jean Schlumberger.
Green: Elizabeth Taylor's Bulgari emeralds
No discussion of emeralds can take place without a mention of Elizabeth Taylor and her extravagant collection of
Bulgari
diamond and emerald jewels. During the early 1960s, Taylor received the creations as luxurious gifts from her husband Richard Burton. The largest and most impressive piece of jewellery within the set is the necklace with detachable pendant. Crafted in 1962, it features a graduated series of sixteen regular and square cut emeralds that are surrounded by circular-cut diamonds. Each emerald is then separated by marquise, pear and square cut diamonds; all set in platinum. Every inch of the necklace radiates the classic Hollywood glamour Taylor is known for. Following her passing, the collection was put to auction at
Christie's
in 2011 and altogether made a staggering $24,799,000.
Blue: Kate Middleton's sapphire engagement ring
In 2010, the announcement of Prince William's engagement to Kate Middleton consumed the world's media, and, like all royal engagements, the ring took centre stage. Many were enamoured by the story that, during their trip to Mount Kenya, William had carried around the precious ring in his backpack for three-weeks. Set in 18-carat white gold and surrounded by a halo of 14 solitaire diamonds, the 12-carat royal blue Kashmir Sapphire is dazzling and calls to question William's risky handling of it. Complementing its physical beauty is the sweet sentiment behind it as a nod to William's late mother, Diana, who first owned the ring following her engagement to Charles, the Prince of Wales, in 1981. The ring was designed by
Garrard
and is said to have been inspired by a previous royal commission created by the London-based jewellers. Before their wedding day, Prince Albert had a sapphire and diamond brooch made to give as a gift to Queen Victoria. Victoria's beloved brooch remains a Crown heirloom, worn since by Queen Elizabeth II, and is remarkably similar to the infamous engagement ring. However, unlike its royal inspiration, the ring itself was not bespoke and was chosen by Diana herself from a pre-selected collection. For traditionalists, this caused controversy and the ring was dubbed the "commoner's sapphire". The outdated nickname has since been silenced by the ring's current valuation of a staggering £300,000. However, rather than its price, it is the rich historical and emotional legacy that renders the sapphire ring an invaluable and iconic piece of British royal jewellery.
Amethyst: Queen Josephine's tiara
The amethyst tiara frequently worn by Queen Silvia of Sweden and her daughter, the Crown Princess Victoria, may be the world's most luxurious example of upcycling. Until 1976, the large oval amethysts, surrounded by French Empire style diamonds, were worn as an opulent necklace and featured as part of a historic parure. Dating back to the Napoleonic era, the collection was first owned by Empress Josephine then later entered into the Swedish royal family following the marriage of Josephine of Leuchtenberg to Oscar I of Sweden. The weighty historicism behind the jewels is matched by the physical heaviness of the large amethysts. It was considered by Queen Silvia to be too uncomfortable to continue to be worn as a necklace. To resolve this, fifteen of the rich purple stones were removed and re-set onto a tiara frame and, despite the change not being permanent, it has remained that way ever since.
At
London DE
we offer a wide range of coloured gemstone jewellery, including our renowned Cleopatra-inspired emerald sets.
Get in touch with us
today to arrange a free consultation and to find your perfect bespoke piece.
By Holly Johnson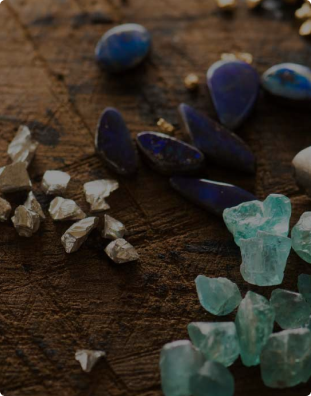 Featured / seasonal collection banner
RESPONSIBLY SOURCED.
BEAUTIFULLY CRAFTED.
SHOP NOW
Featured products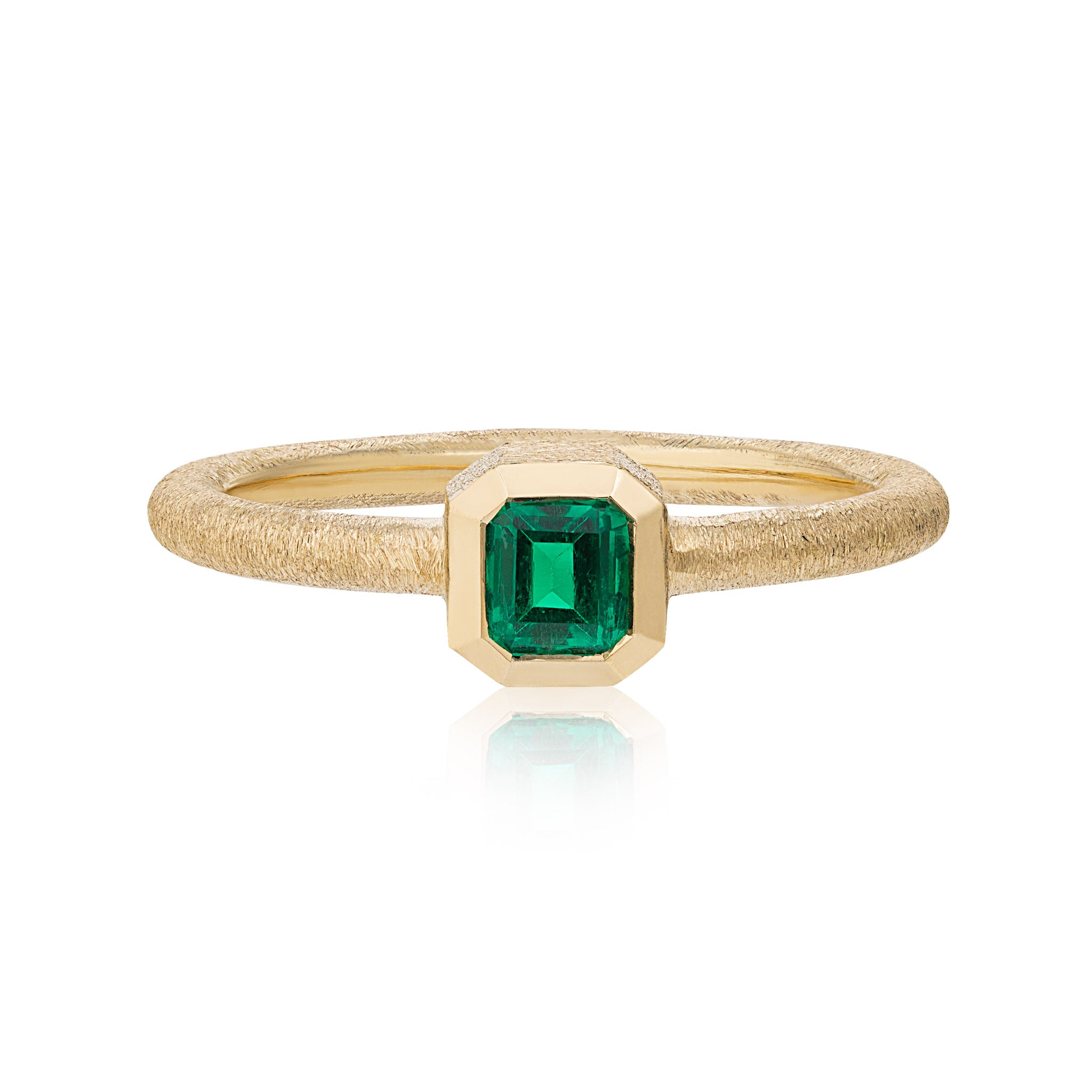 Featured products