When going out for a loved one's birthday, reconnecting with old friends, or after-work drinks with some colleagues, it can get boring going to the same old bar or pub in the area. Now that the end of lockdown is in sight, we're all planning our future endeavours and want something with a bit more edge and interesting to experience. Today I am going to be listing out the top quirkiest and unique cocktail bars in London to visit and explore with your friends, for an evening that's far more memorable.


(Megaro Bar, image courtesy of Design My Night)
This cool basement bar is located underneath Hotel Megaro in Kings Cross. An unusual and trendy bar, everything is very well done, from the decor to the drinks to the bar snacks. It has multiple dining rooms, including the Darkroom with cinema inspired seating and black and white photography of classic movies, and the Picture Room which is covered in portraits and hosts dim lighting for a relaxed atmosphere. Uniquely crafted cocktails and a selected food menu that will keep you happy all night, it's a bar not to miss.
Tonight Josephine Waterloo
(Tonight Josephine, image courtesy of Design My Night)
Josephine De Beauharnais was one of history's most famous lovers. She started as a nobody but with sass, hustle and a little bit of luck, she became the Empress of the French. This vibrantly pink bar is host to the night of your dreams, with very instagrammable interiors and delicious cocktails – it's certainly a London favourite. Indulge in a variety of events such as an afternoon tea to a burlesque ball, it's a one-of-a-kind venue with an evening you won't forget.
Bourne & Hollingsworth
(Bourne & Hollingsworth, image courtesy of Design My Night)
Perhaps a more charming and sophisticated venue is what you're after. Bourne & Hollingsworth offers a creative hub for all those who enjoy the brand's signature style, day and night, with a variety of its famous cocktails and restaurant-come-greenhouse. It has a number of private rooms which you can book for a small party, or you can sit in their open dining space with beautiful ferns and flora for a chilled-out evening. This venue also hosts pop-ups such as cocktail classes, life drawing classes and literary salons – you won't be lost for things to do.
The Escapologist
(The Escapologist, image courtesy of Design My Night)
Based in the riotous Headquarters of the secret society that ran Victorian London, The Escapologist is styled as part 'modern day Victorian men's club' and 'part Masonic lodge'. Partying like it's 1899 seven days a week, the focus is on memorable times with great drinks in an outrageous space. Come to this beautiful location with a deep history and fabulous cocktails and feel like a higher member of aristocratic society whilst also getting boozed up.
Cirque
(Cirque, image courtesy of Design My Night)
This circus-themed cocktail bar sits within old-street and offers a quirky evening unlike any other. Kitted out with all sorts of quirky memorabilia, guests to Cirque pull up Rubix Cube stools and sip cocktails surrounded by vintage circus posters and dangling airplane models. There's even space for a zebra-unicorn hybrid which gazes out over the intimate dance floor. With a happy hour giving you an amazing two cocktails for £10 and an in-house DJ playing some old-school tunes, the fun will never stop.
By Victoria Fletcher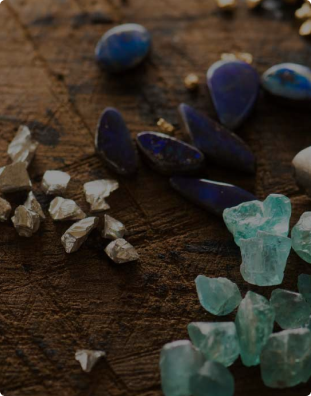 Featured / seasonal collection banner
RESPONSIBLY SOURCED.
BEAUTIFULLY CRAFTED.
SHOP NOW
Featured products
Featured products