(Diamond Rubover Set Tennis Bracelet in Platinum, London DE, £4,999)
Simple yet stunning on everyone – the timeless tennis bracelet is a transitional piece of jewellery with symmetrical diamonds lining its exterior in a serpentine-like design, adorning the wrist with a subtle sparkle. It's a piece that can easily be thrown on with a casual everyday look or with an evening dress to add a wonderful addition to your outfit.
The tennis bracelet gained its name when famous tennis star Chris Evert began her sporting career in the 1970s. Before this, the bracelet had been around since the 1920s and was labelled 'The Eternity Bracelet' due to its repeating units of diamonds, with intentions to express eternal love to those who purchased the item. Evert wore this bracelet to every one of her games which the onlooking public adored, taking a stylish turn to the usual sporty whites worn by other players. During the 1987 US Tennis Championships in an open match, the clasp on Chris' diamond bracelet broke and flew off onto the pitch. In attempts to find her bracelet, Chris told the umpire to pause the game in a dramatic turn of events and the match was suspended until they found her jewellery. From then on out, the bracelet was known across the world as the iconic 'Tennis Bracelet'.
(Chris Evert wearing her 'Tennis Bracelet', image courtesy of Notorious Mag)
Moving on from the 1970s, the tennis bracelet has been seen upon many tennis individuals such as Serena Williams and Gabriela Sabatini, as well as other sporting professionals due to its light-weight design, durability and flexibility with movement. This iconic diamond creation symbolises the active individual who lives life on the wilder side, being a worker who is still able to style and accessorise with class and grace. On the other hand, jewellers saw sales skyrocket after the renaming of this jewellery due to the everyday person wanting to wear the item in their comfy clothes just around the house, being just small enough to not feel uncomfortable on the wrist yet still giving the sensation of dressing up.
(Meghan Markle adorning the tennis bracelet, image courtesy of Cosmopolitan UK)
With styles and designs ever evolving, the tennis bracelet with set diamonds is still the most common within the market due to the durability of diamonds matching that of the design of the bracelet. However, for those who want to make more of a statement with their tennis bracelets, you can purchase these items now in designs which adorn multiple rows of diamonds or those which host larger stones within their chain as opposed to the small delicate ones. Coloured gemstone alternatives are also available amongst the market as well as those with charm additions on their bands which add another level of design to the item.
(Martina Round Doubles Diamond Tennis Bracelet, Shining Diamonds, £2,819)
By Victoria Fletcher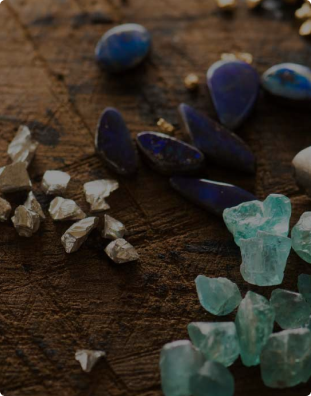 Featured / seasonal collection banner
RESPONSIBLY SOURCED.
BEAUTIFULLY CRAFTED.
SHOP NOW
Featured products
Featured products