An eternity ring is a powerful symbol of eternal love and companionship, traditionally given to mark a specific milestone in a marriage or long term relationship, such as a wedding anniversary or the birth of a child. As with engagement and wedding rings, eternity rings are gifted for life so it is important to make the right decision when purchasing one. In ancient times most rings given as symbols of love and devotion were worn on the third (rather than fourth) finger, due to the fact Roman mythology believed this finger to contain the Vena Amoris or vein of love, thought to connect directly with the heart. As with many items of jewellery, eternity rings are first recorded in ancient Egypt around four thousand years ago. Cleopatra was said to have been gifted a wonderful set of emerald jewellery which included an emerald eternity ring depicting a snake swallowing its own tail, a piece of symbolism that pervaded jewellery design for many centuries.




As was the general trend in the 19th century, De Beers cornered the market with diamond eternity rings but in more recent times coloured gemstones have mounted a successful comeback, set either on their own or in company with diamonds. Traditionally eternity rings were worn between the wedding and engagement rings but many women also choose to wear them as a standalone ring on either the same or opposite hand. While there is no hard and fast rule regarding the timing of an eternity ring gift, some people like to tie in the stone with its associated anniversary. This is, for example, ruby for the 40th, sapphire for the 45th, emerald 55th and diamond 60th. It is also commonplace for people to gift an eternity for the first and fifth anniversaries (despite officially being 'paper' and 'wood').


Coloured Gemstone Eternity Rings
Coloured gem eternity rings have grown markedly in popularity in recent years. The addition of colour can make the ring stand out and reflect a woman's individual personality. Often a coloured gem eternity ring will be interspersed with diamonds to create a beautiful contrast of colour between the unique reflective qualities and 'sparkle' of the diamonds. The best coloured gems to use for an eternity ring are the precious stones emerald, ruby and sapphire. Emerald is the most popular of the three and it is interesting to note that ruby and sapphire are both from the corundum family and are effectively the same stone (rubies are simply red precious corundum, whereas all other colours are sapphires). The finest quality emeralds come from Colombia, whereas the best sapphires and rubies originate in Burma (Myanmar) and Sri Lanka (Ceylon).
Diamond Eternity Rings
Cupid's arrow was said to be tipped with diamonds and this precious stone has captivated many a heart ever since. The shape (or cut) of the gem is a crucial consideration when buying diamond eternity rings. Whilst a wide variety of cuts are available, some are more popular than others in eternity rings. The most common shape is round brilliant, due to the fact it yields the maximum possible return of light and creates the best sparkle. Princess cut diamonds are more square in shape and they are sometimes used in eternity rings because they can be set closely together in a tight formation, creating the effect of a seamless band of elegant brilliance across the finger. Some eternity rings contain a mixture of baguette cut diamonds alternated with princess shape stones to give the ring added texture. Baguette shape stones can also be studded with round brilliant diamonds to create a vintage style.
Full eternity and half eternity
Full eternity rings are set with coloured gemstones or diamonds around the entire shank, or band, of the ring. This gives the ring a luxurious look which sparkles from every angle. Full eternity rings tend to be quite slim and are well suited to being worn between an engagement and wedding ring, although they can of course be placed on a different finger or hand. It is important to remember however that full eternity rings cannot be resized once they have been made. A half eternity ring is one set with stones that run half way around the ring. Generally they feature five, seven or nine gemstones, to give an even number to either side of a central stone. They are usually of a uniformed size but some have a tapered design with stones of graduating sizes. Half eternity rings are usually less expensive than full eternity rings, although this does depend on the quality and size of the stones. A half eternity ring can be resized if required.
Metal type
Most eternity rings are either platinum or gold. As with any jewellery purchase, it is important to first consider the contrast with the wearer's existing pieces, especially if she is going to wear the ring between her engagement and wedding rings. It is better to match the metal type with her existing items of jewellery. Platinum is the hardest and most luxurious of all metals. It has some unique qualities, including its brilliant white sheen, beauty and lustre. Due to its hardness it is highly durable, a very useful quality on a practical level. It is also hypoallergenic and kind to sensitive skin. White gold has been fashionable since the Art Deco era and it is one of the most popular jewellery metals in use today. It is formed from yellow gold alloyed with silver or palladium and rhodium-plated to create a white metal. Yellow gold is the iconic jewellery metal and carries with it a warmth that embraces coloured gemstones. Rings are also available in rose gold, green gold (in very rare cases) and palladium. 
Setting
Setting is a very important consideration when buying a diamond or coloured gemstone for an eternity ring. Claw-set rings, also known as prong-set, utilise the traditional method of holding the gems in place with a metal setting that runs up the side of the stones and overlaps them slightly at the top. This is ideally suited to round brilliant gems and it enables the maximum amount of light to enter. In channel settings, the metal forms a channel at the two edges of the ring in which the stones are set. Suitable for round, princess and baguette cut stones, it is very secure and enables the stones to be set flush within the ring. In a bar setting the stones are separated using metal bars held perpendicular to the ring's band and can only be used with stones of the same size. They also let in a lot of light and are regarding as being very much a contemporary design.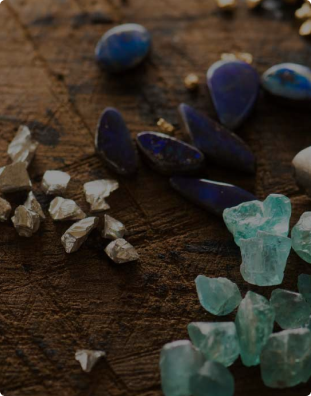 Featured / seasonal collection banner
RESPONSIBLY SOURCED.
BEAUTIFULLY CRAFTED.
SHOP NOW
Featured products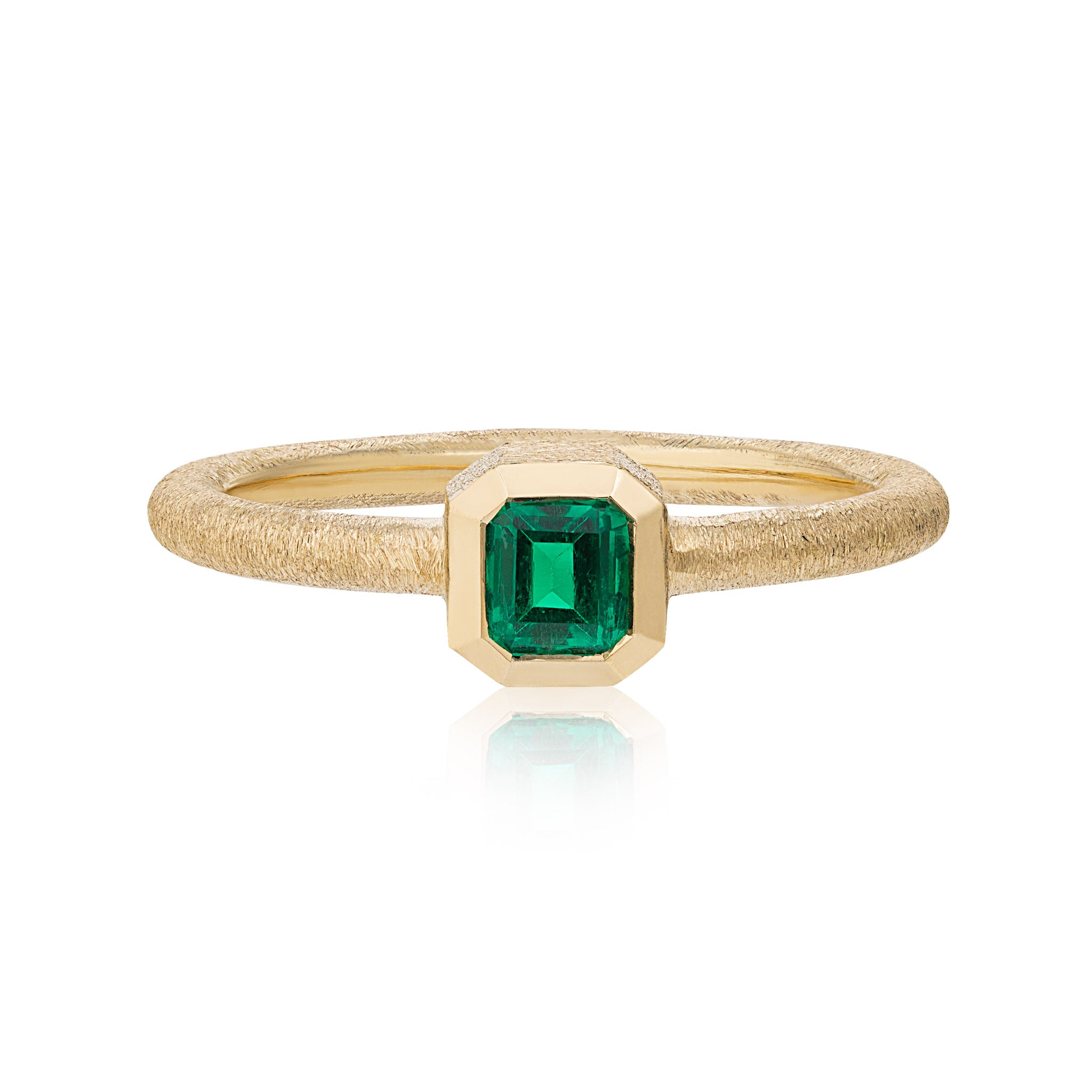 Featured products