Nowadays, with modern technology, shopping for loose gemstones couldn't be easier. Many of the world's leading jewellers, London DE included, boast e-commerce sites that make shopping for loose gemstones a breeze. However, there are some things to consider when buying online to make certain you are purchasing stones from a reliable and reputable seller.

As one of today's leading sellers of loose gemstones in Hatton Garden, we wanted to provide you with some online buying tips to help you get the best deal on loose gemstones, so read on!




Find a site connected to a real store: One of the primary things that helps identify a reliable online gemstone seller is when they have a website that's connected to an actual brick-and-mortar location.


Calibrate your monitor: It might not seem so important, but calibrating your monitor is essential when shopping for loose gemstones online. Doing so helps ensure you're seeing the exact colour of all those photos you'll be looking at.


Be wary of stock photography: Not every store online will take the time to snap their own photos. Unfortunately, this usually means they're also an unreliable seller, so be wary of sites using stock photography for specific gemstones.


Choose a company that publicises its quality protocols: Always buy loose gemstones online from a seller that has clearly published quality protocols. This way you'll know exactly how their diamonds are selected and assessed.


Make certain the seller you're dealing with is an accredited business: Working with a loose gemstone seller online that's also an accredited business is key to ensuring you invest in the highest quality stones.


Choose an online seller that's a member of one of today's leading gemstone organizations: These days, to make certain you know what you're getting and that the seller is aware of the type of loose gemstones they're selling, always work with one that's a member of the American Gemstone Society or the National Association of Jewellers, today's leading professional organisations in the industry.


Contact us for more about loose gemstones in Hatton Garden or online!
To learn more about our inventory of loose gemstones, 
diamond jewellery
, and more, 
contact us online today
 or call +44 207 859 4754.
By Victoria Fletcher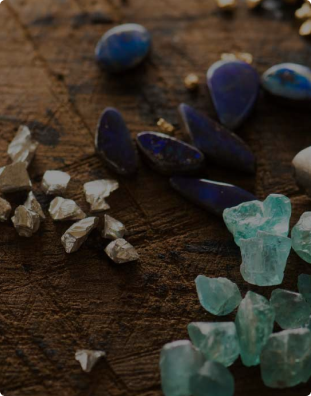 Featured / seasonal collection banner
RESPONSIBLY SOURCED.
BEAUTIFULLY CRAFTED.
SHOP NOW
Featured products
Featured products