So, it has come to the time where you're thinking of popping the question to the person you love, but you're ultimately lost for the best way to go about it. Some people like the simplistic route of at home in front of the TV, or in a beautiful park in a secluded corner, bringing out a varnished wooden box and opening it up to reveal an encrusted beauty. On the other hand, some people want to make the event extravagant and exciting, something that will be truly unforgettable. Here is some proposal inspiration for you, making sure the way you reveal your ring is unique to you and your beloved other.

Dog Collar
If your partner particularly loves dogs, or perhaps you are owner to a fluffy friend of your own, this is a wonderfully unique and special way to pop the question. Simply attach the ring to your pups collar with a ribbon, and send them running off to your partner. Not only is this unbelievably adorable, but it adds an angle that your dog is just as much a part of this bonding as your partner is – one whole little family.
Treasure Hunt
If you're anything like me, you'll absolutely love a treasure hunt. This may seem simple and juvenile, but creating your own treasure trail for your loved one with personal clues and hints can be very romantic. Each clue could lead to a gift or memoir of your time together, and once they reach the ultimate gift of the ring, it is all that much sweeter.
In Food
Some people may not like this idea for hygiene and safety reasons, but it's a fun twist on a proposal – especially if your partner has a passion for food/is in the food industry. You could bury the ring in a cake you created yourself (but make sure to wrap it first!) or within a solid chocolate ball which opens up like a flower when you pour hot cream over the top. To contrast, you could place your engagement ring within the packaging of your favourite takeaway, or within a pastry box from the patisserie you went to on your first date.
Special Person
Your proposal could include multiple people, to build on how spectacular the event is. Perhaps you could secretly arrange an old friend to come join you in the evening to reveal the ring, or gather the whole family to prepare a surprise party for the event. The more the merrier they say, and what a way to remember the moment!
Make It Personal
Instead of presenting the ring in a traditional box, you could wrap the ring in something that means more to them. For instance, if your partner is into fashion, you could buy them the pair of shoes they've been longing for and have the ring attached to the laces, or if they're into making clothes wrap it in some silk within their fabric box.
Hollowed Out Book
Perhaps there is a book that the two of you treasure, quote on the daily, and re-read all the time. Maybe the other person is a big book worm. Simply buy another version of that book, hollow out the inside and place the ring. It would be both romantic and beautifully sentimental for the two of you.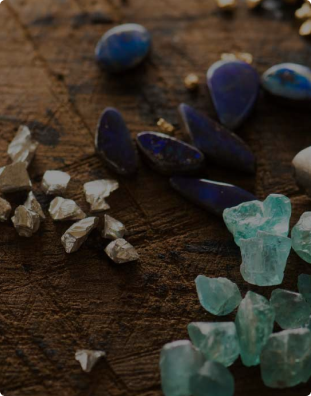 Featured / seasonal collection banner
RESPONSIBLY SOURCED.
BEAUTIFULLY CRAFTED.
SHOP NOW
Featured products
Featured products