Our Three Stage Process
Vestibulum ante ipsum primis in faucibus orci luctus et ultrices posuere cubilia curae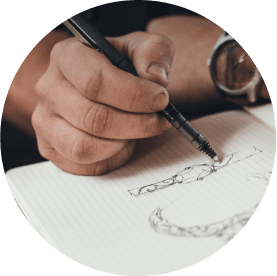 1
Discuss Your Ideas
It all begins with your initial inspiration! Many people look for ideas on social media and online, giving them a starting point. We can then produce an initial quotation from this, tailored to your individual budget and requirements.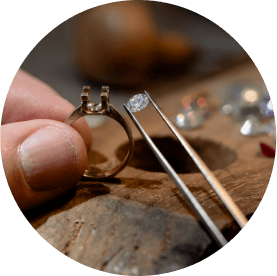 2
Design & Perfect
Once we have agreed an initial outline, we will set to work on the detailed design of your piece. We will work with you to fine tune your initial ideas, fleshing them out in the form of CAD (Computer Aided Designs) of the finished item. We can spend as long as you wish on this stage and we do not proceed until you are entirely ready. It is at this point that we take a deposit and commence the creation of your jewellery.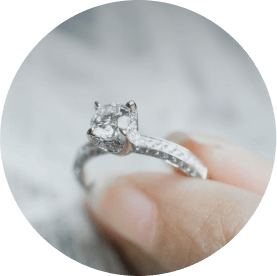 3
Delivery & Aftercare
This is where you can relax and leave the hard work to our specialist craftspeople! This stage typically takes around 3-4 weeks, after which your jewellery will be securely delivered to your chosen address. We offer unparalleled aftercare, including a lifetime guarantee, free resizing, and polishing.
It all starts with an inspiration...
Many people begin their bespoke journey by gathering their ideas and inspiration. The best ideas often come from a special personal memory that's entirely your own.
Watch Video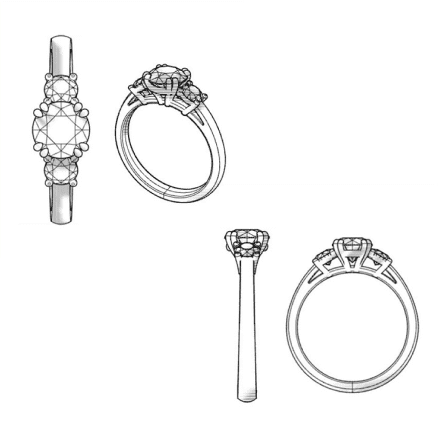 If you have an idea of the item you wish to create, or simply want to find out more about the process, you can book a complimentary consultation with us.
This can either be taken within our Hatton Garden office in London, or virtually online. You will enjoy a free 30 minute video call with our Sales Manager, covering all the basics: he'll answer any questions you may have and give inspiration on jewellery designs that he thinks you'll love.

Should you choose to go ahead with your bespoke design, we'll send through your initial designs as a CAD image (Computer Aided Design) via email, along with the stone options and a no-obligation full price estimate. We believe in honesty and transparency throughout the bespoke process, and bespoke engagement rings typically start from £2,495.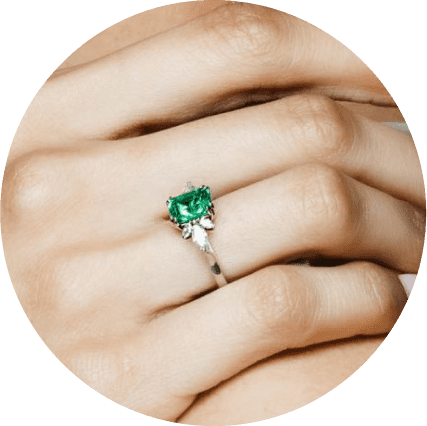 You'll have the freedom to arrange as many follow-on consultations with until your final piece is as exactly as you want it
We will never rush you, and are here to talk through your ideas and thoughts until you are 100% happy. Once you're ready to proceed, we will then take a deposit and your item will be lovingly crafted in our Hatton Garden studio and delivered to your door by a free secure and trusted courier. The bespoke process typically takes around 4 weeks from consultation to delivery, but it can be quicker depending on the design and creation process.

Once your item is in your hands, our services do not end there. You'll also enjoy unparalleled aftercare, including a lifetime guarantee, free resizing, and polishing as a 'thank you' for creating your bespoke jewellery with London DE.
Consultation
If you are based in or near London, feel free to book an appointment to sit down with our team in our Hatton Garden Studio.
BOOK APPOINTMENT
Virtual Consultation
If you prefer a virtual consultation from the comfort of your own home, please follow this link to arrange a convenient time.
FIND OUT MORE
UK London DE Limited
25 Hatton Garden
London
EC1N 8BQ
United Kingdom
Dubai Unit No AG-PF-249
AG Tower
Plot No: JLT-PH1-I1A
Jumeirah Lake Towers
Dubai
United Arab Emirates
Colombia London DE SAS
Office 1015
Avenida Jiménez # 7-25
Edificio Henry Faux
Bogotá DC
Colombia